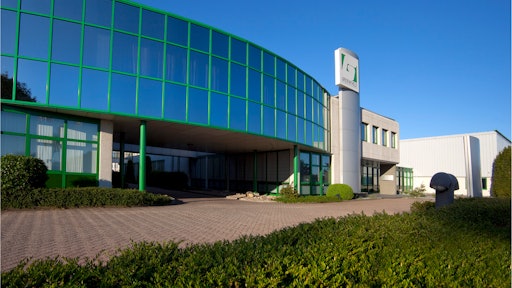 Groeneveld Group, a global producer of automatic greasing systems, OilMaster oil management devices and GreenSight safety systems, is expanding its dealer network in the United States to even better support its customers. With a product offering for a wide variety of applications, for trucks and trailers as well as for off-road equipment, Groeneveld is determined to substantially grow its presence in the American market. Growing its network of independent dealers in addition to a number of company-owned subsidiaries, is the company's growth strategy. The appointment of North American Trailer as exclusive dealer for Southern California and the enhancement of FQS Bear Equipment's territory significantly support Groeneveld's growth plans.
"With our broad range of quality-leading products, including the superior single line automatic greasing systems for trucks and trailers and the unique dual-line TWIN 3 system for all kind of heavy-duty applications, Groeneveld offers exactly the right automatic greasing solution for each and every application in on- and off-road," says Ron den Engelsen, member of the Board of Management of Groeneveld Group. "We have established a strong position in many countries around the globe and we see great opportunities to further grow our presence in the United States too," he declares. To enhance its presence in the United States, the company is actively looking for independent dealers to sell, install and service Groeneveld's innovative products for automatic maintenance and safety. "To support our growth plan we are in the process of assigning professional dealers, dedicated partners, throughout the US, who in addition to our own branches in Brunswick, OH, and Seattle, best serve our customers," Den Engelsen underlines.
North American Trailer
Groeneveld already has a number of independent dealers in the US, including Groeneveld Mountain Regional (in Utah), DeCleene Trucking (in Wisconsin), FQS Bear Equipment (covering a large portion of the southeastern US), and Groeneveld New York (in New York state). Recently this list has been enhanced with North American Trailer, headquartered in Utah, appointed Groeneveld dealer for on-road applications in a large part of California (Southern California including Los Angeles, and San Diego). Representing Hyundai, Fontaine and Mac Trailers, North American Trailers is the fastest growing trailer company in the Western United States. "In addition to the sale of some 2,500 new and used trailers, repair and maintenance of trailers and related equipment is our core business. Groeneveld automatic greasing and safety systems are a welcome enhancement of our product and service offering," says Del Keffer, president of North American Trailer, who sees great business opportunities and important savings on repair and maintenance for the customer with the first class greasing systems from Groeneveld.
Enhanced territory for FQS
Lexington based FQS Bear Equipment has been a well-established Groeneveld dealer in South Carolina for many years. In line with Groeneveld's growth scenario and the desire of FQS to expand its business, the company has now also been appointed Groeneveld dealer for North Carolina, Alabama, Georgia and the Northern part of Florida. "There are massive opportunities for growth as many trucks, trailers and construction machineries are still being greased manually in the U.S. Automatic greasing lowers repair and maintenance cost, while improving uptime," explains Frank Troglauer, owner and president of FQS. "With a great product and the service our customers expect from FQS, we will substantially grow the penetration of automatic lubrication systems in the states in which we represent Groeneveld," declares Melanie Brown, Vice President Operations at FQS.