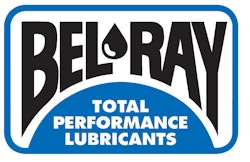 Bel-Ray announces the expansion of service with MARCO for the distribution of their mining and marine product lines in Colombia. MARCO is a leading mining service company operating in Chile, Peru, Panama, Ecuador, and now Colombia.
This expansion into the Colombian market enables Bel-Ray and MARCO, who have strong alliances in the mining arena, to work together to provide reliable lubrication solutions to the country's marine and mining customers. Colombian mining companies are now able to rely on a one-stop shopping approach with Bel-Ray's extensive product line and MARCO's support to deliver total lubrication and service solutions. Bel-Ray products have historically shown increased machine productivity leading to cost-savings and as a result, a more profitable mining operation.
"Bel-Ray's premium high-performance products are widely used throughout South America in the mining industry. With this expansion, Bel-Ray increases its footprint and presence in Colombia, offering the country's mining companies in the world a boutique level of service and high performance products," says Bel-Ray's Chief Operating Officer, Jennifer Liquori. "The legacy MARCO provides within the mining and marine industry is unparalleled, and we welcome this expansion with great enthusiasm and support."
"For MARCO to initiate the distribution and support of Bel-Ray in Colombia is very exciting," Hans Schmidt, the President of the MARCO Group of companies, states. "MARCO expects the same success that it has had in other Latin American countries that have heavy mining and other industries. When you have the best available product, technical support, and service and you are saving your clients money, it is easy to develop long-lasting relationships; that is our mission. We look forward to teaming up with important Colombian companies so that they can reach their own goals of maximizing production and at the same time optimizing their efficiency and therefore their bottom-line results."