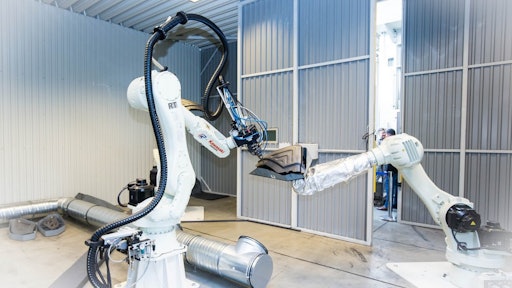 Solvaro has again demonstrated growth in the 2014 financial year. Due to the high volume of incoming orders, the management predicts year-end results that are 30% higher than those of the prior year. Key contributors were the segments agricultural and construction machinery, buses and server racks. Extensive expansion of the range of production technology has also had a positive effect, with investments including the construction of a new production hall and the purchase of several machines. Additional investments in press machines and an overhaul of the IT systems in 2015 will further benefit the company.
Key supplier of cooler grilles and server rack components
With the purchase of a robot-controlled 3D laser system for cutting deep-drawn parts and the commission of another deep-drawing press, Solvaro has managed to further establish itself as a key supplier of cooler grilles and server rack components. Planned investments in the area of prototype construction for series production demonstrate that Solvaro will be further promoting its engineering services in the future. Managing Director Gerhard Bullinger confirms, "Over the years, we've come to the realization that the highly specialist knowledge of our developers and individual further developments in production technology translate into much greater added value for our customers, particularly in the early phase of a project."
Investments secure growth prospects
The volume of framework agreements, which is 15% higher than in the previous year, has secured investments aimed to increase growth. This growth is based on renewed terms with existing customers, as well as on new contracts in the areas of server racks and construction machinery. To ensure prompt delivery for these ongoing contracts, another all-across press will go into operation in April 2015. More employees have already been hired for shift work. Solvaro customers are such as Schroff, Tecnosteel, AGCO, Caterpillar and EvoBus.