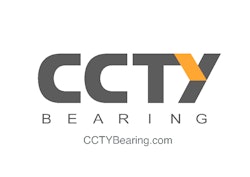 Rockford Engineering Components Inc. (RECI) has recently joined CCTY Bearing as a manufacturer representative for the Square Ball Universal Joint.
Although established in 1998, RECI enjoys more than 50 years of drive shaft and u-joint expertise through its founder, Dave Wilfong. RECI is a well-respected engineering solutions partner with a world-wide network of contacts.
RECI prides itself on solving u-joint problems by adapting products to meet customer needs. For example, an agricultural customer was having trouble with a Cardan u-joint in a power take off (PTO) application. RECI presented a Rzeppa CV, which is an automotive or ATV-style steering drive axle half shaft. The CV solution is still in use today – two years later.
Most of RECI's work is in vehicle applications that span from agriculture to off-road vehicles. However, they have a number of stationary application customers including a roller mill that makes tubing for swing sets.
The Square Ball Universal Joint is a natural extension of the RECI product line as intermittent movement between misaligned parts, such as those found in steering shaft assemblies, are the ideal fit for the patent-pending u-joint design.
Traditionally, a universal joint contains up to 115 individual components. The Square Ball Universal Joint is comprised of just six. The square ball, two yokes, two pins and a seal comprise the entire assembly. Fewer parts simplify the design allowing for a smoother rotation and stronger design, along with a reduction in cost.
"With their long history in the u-joint an drive shaft markets, we are confident that both companies will enjoy a long and successful partnership," says CCTY Bearing's Evan Poulakidas, Director of North America.