Firestone Industrial Products LLC (FSIP), an industry leader in driving innovative technology designed to eliminate vibration in global transportation, announced it has been selected to supply its innovative anti-vibration solutions to one of the largest commercial truck manufacturers in Europe. MAN Truck & Bus Company (MAN), a company of TRATON AG, based in Munich, Germany, and FSIP have established an original equipment manufacturer (OEM) supplier relationship, and FSIP recently began supplying Airide air springs for various MAN truck models.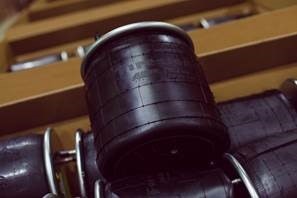 "At Firestone Industrial Products, we are proud to build strong relationships with OEMs around the world," says Craig Schneider, President, FSIP. "This new relationship with MAN expands our presence in the European market and demonstrates our ability to deliver best-in-class products and technologies to help reduce vibration in transportation for all of our customers."
FSIP began supplying Airide air springs to MAN for multiple light-, medium- and heavy-duty truck series in July 2018. The company has fitted air springs for the newest EURO 6 emission class trucks, including MAN TGX, TGS, TGM and TGL trucks. Products will be supplied from the FSIP manufacturing and distribution center in Wolsztyn, Poland, to the manufacturer's production facilities in Germany, Austria and Poland. This European FSIP manufacturing and distribution center ensures OEMs in the European markets are able to receive FSIP innovative solutions in a timely and efficient manner.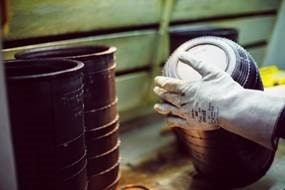 FSIP developed the first pneumatic suspension device in 1934 and offers more than 80 years of experience in engineering high quality parts designed to OEM specifications. Firestone air springs meet exceptional local standards, globally. All Firestone air springs pass rigorous testing, resulting in exceptional performance. Light weight, robust bellow construction delivers longer product life cycle and reduces overall product weight. FSIP offers an extended range of products and solutions to meet customer needs.
Companies in this article