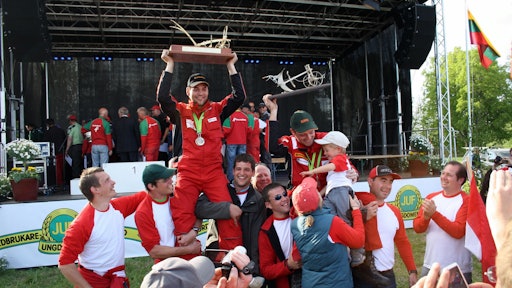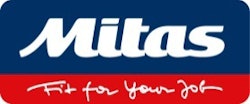 Austrian champion Christian Lanz drove a New Holland tractor mounted with Continental AC85 tires to win the 58th world competition in conventional plowing held in Sweden this May. There were 58 competitors from 29 countries taking part in a show of patience, skill and advanced technology to create the perfectly spaced furrow. Continental agricultural tires are produced by Mitas.
"Since 1972, there have been 13 world plowing champions from Austria," says Josef Heigl, managing director of the Mitas subsidiary in Austria. "Since 2001, the Austrian champions have driven tractors mounted exclusively with Continental tires." Plowing requires a tire that helps the driver keep his tractor moving in a straight line.
The World Ploughing Organisation (www.worldploughing.org) held the event on 13 to 14 May at Lindevad Manor near Skänninge in Swedish Östergötland.
The team from the U.S. placed 19th (Kevin Albrecht) in classic plowing and 25th in reverse plowing (Eugene Elphic).