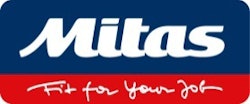 Agricultural tire manufacturer Mitas will increase investment to the Charles City, IA factory by 19% to 51 million dollars by early 2012. Due to a positive outlook in the North American market, the investment feasibility has improved, and Mitas has decided to shorten all phases of construction from five to three years. By late 2013, the factory capacity is planned to reach 12,000 metric tons of tires annually. The additional funds will be directed toward tire-building machines and curing presses. 
"Charles City has given the word 'tractor' to the world," project director Vladimir Dusanek says. "In early 2012, Charles City will start giving a better choice of tractor tires to the U.S. farmer. Mitas will become the third U.S.-based producer of radial agricultural tires."
"The reason for building the new tire factory in Iowa is the proximity to original equipment manufacturers such as Case IH," Dusanek says. In summer, Mitas started hiring workers in Iowa. In September, the first group of its U.S. employees will undergo training in the Czech Republic.