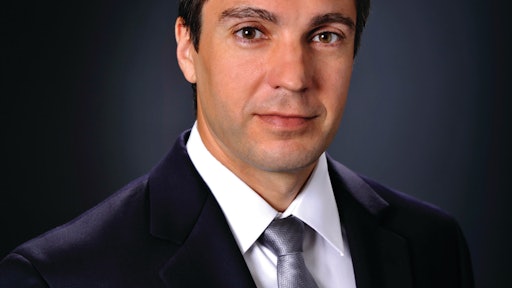 Continental Tire the Americas, LLC's (CTA) Commercial Vehicle Tire Business Unit has announced the retirement of Roger Stansbie, director of truck tire technologies for the Americas. Stansbie, a 51-year veteran of the tire industry, retires effective August 31 to return to his home country of the United Kingdom.
"Roger's contributions to Continental, and to the greater tire industry, range far and wide. From leading the design teams for manufacturers throughout Europe, to heading the R&D team that is a vital part of our success for Continental truck tires in the Americas, his breadth of knowledge and experience has been a guiding force in tire engineering. We would like to thank him for his many years of service and wish him the best in his retirement," says Paul Williams, CTA's executive vice president, truck tires – the Americas.
Replacing Stansbie is Libor Heger, a native of the Czech Republic and a 13-year employee of Continental AG and its associated companies. Most recently, Heger has served as Continental's head of brand management for truck tires, in the Americas from the CTA headquarters in Fort Mill, SC. Heger's recent achievements include developing and steering the current multibrand strategy and product portfolio for Continental's truck tire offerings throughout the Americas, as well as the re-launch of the General Tire brand truck tire products to the region. His responsibilities, now steered through Continental's research and development team, include overseeing the development of truck tire products and technologies to meet the specific needs of the Americas market. Heger holds a bachelor's degree in management and economics, and a master's degree in marketing and management; both from Tomas Bata University in the Czech Republic.
Returning to the Fort Mill headquarters is Alex Chmiel, who has been on international assignment as head of global brand management for truck tires from Continental AG's headquarters in Hannover, Germany. In this role he implemented global brand strategies for truck tires and led the global product and brand management teams. Chmiel, a 12-year veteran of truck tire sales and marketing at Continental, now assumes the new role of CVT brand and communications manager. His responsibilities are to lead marketing communications and multibrand strategy for Continental, General Tire, Ameri*Steel, Euzkadi and Barum commercial vehicle tires in the Americas. Chmiel holds a bachelor of science in marketing and sales from Indiana University's Kelley School of Business.