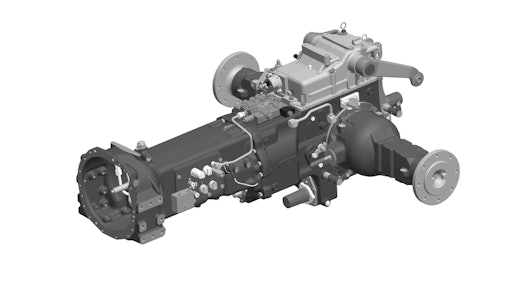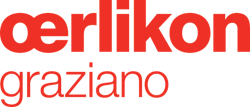 At the EIMA International Agricultural and Garden Machinery Exhibition, in Bologna, Italy November 7 to 11, 2012, Hall 20-booth A42, Oerlikon Graziano will show how its latest advances in driveline technology can make agricultural vehicles more efficient. Among the technologies on display by the company will be the latest in off-highway axles and continuously variable transmissions (CVTs) that support increased productivity and higher efficiency in food cultivation.
"The growing world population creates a need for greater food production, estimated at 3% per annum. The high-growth BRIC economies, in particular, are investing heavily to boost agricultural productivity," says Marcello Vinassa, Product Development Manager, Off-Highway Drivelines, Oerlikon Graziano. "To meet the additional demand without adverse environmental impact requires advanced solutions, made possible by technology. Oerlikon Graziano is at the forefront of technical developments in agricultural machinery through its expertise in high-efficiency drivelines."
Oerlikon Graziano will display a front-steering oscillating axle, the first of its type to reach the market. Integrated into a tractor, the axle enables the vehicle to travel at significantly higher road speeds and to increase its payload, making it a more efficient means of transportation. The axle can be combined with a rear steering axle, mounted with double reduction and spiral bevel gear. Developed to support the growing demand for larger, more powerful tractors, the axle is suitable for tractors up to 450 hp.
The company will also display a rigid mounted rear axle incorporating a power take off (PTO) with hydraulic shifting. The PTO is available with 540/1,000 rpm and 750/1,000 rpm speed ranges. Both front and rear axles are equipped with outboard disc brakes and differentials with 100% hydraulic locking.
The comprehensive range of driveline products on show will include the company's Torque-Hub final drive units that deliver the torque output and long service life required for agricultural, industrial and off-highway mobile equipment applications.
The 7000 Series handles a maximum intermittent torque output of 7,000 Nm (60,000 lbs.-in.) with a reduction ratio from 19:1 to 57:1 and accepts SAE A and B, cartridges, OMSS and OMS motor mounts. It is available with an integrated TorqueLock parking brake and disconnect system.
The CT45 Compact Track Drive unit accepts up to 45,000 Nm (400,000 lbs.-in.) maximum intermittent output torque with a reduction ratio from 63:1 to 136:1 using a triple planetary design. It accepts hydraulic cartridge motor inputs and is available with an integrated TorqueLock parking brake.
The C014 units handle up to 14,000 Nm (12,3900 lbs.-in.) maximum intermittent output torque with a reduction ratio between 21:1 and 46:1 using a double planetary design. It accepts SAE type motor mounts and is also available with an integrated TorqueLock parking brake.
Demonstrating its wide range of product technologies, the company will display a mechanical CVT for a compact tractor that improves fuel efficiency by around 10% compared with a conventional hydrostatic transmission. Oerlikon Graziano's solution delivers a quieter, more comfortable ride that is also easier for inexperienced users to control.
"Our CVT transmission provided a neat solution for compact tractors that removes some of the normal barriers to sale," says Vinassa. "Ease of use is an important factor in purchasing decisions in this market and the improved controllability provided by our transmission reduces the training needed to operate it."
"The transmission concepts on show at EIMA are all in production and demonstrate how working with us can solve problems for equipment manufacturers, however unique the challenge," adds Vinassa. "We work with our customers to develop innovative drivetrains that support the introduction of new machinery for agriculture and construction that is cleaner, more efficient, more durable and higher in performance."