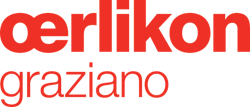 Transmission specialist Oerlikon Graziano, an Oerlikon Business Unit and part of Oerlikon's Drive System Segment, focusing on leading edge transmission systems, will present its hybrid and electric family of transmission systems at VDI Wissenforum, from June 19 to 21, 2013, in Friedrichshafen, booth 41, Graf-Zeppelin-Haus, Kultur-und Congress-Centrum. For several years the company has been studying, developing and producing new solutions for a market that is increasingly demanding more efficient energy use and emissions reduction.
In the last 20 years Oerlikon Graziano has acquired excellent experience in the electric and hybrid driveline assemblies product line. The products go from the very first golf/utility transaxle to single and multi-speed transmission systems, developed for vehicles ranging from the ever more popular and fancy full-electric zero-emissions city cars, to light commercial electric vehicles, and exotic full-electric and hybrid sports cars. All these transmissions share some advantages, such as compact size, lighter weight and a high operational efficiency.
The electric products displayed at VDI include the four-speed seamless-shift transaxle, a new eDCT multi-speed transmission that provides EVs with greater range while reducing vehicle weight and battery pack size. This innovative transaxle uses the principles of dual clutch transmissions (DCTs) to provide seamless shifting and up to 15% improvement in vehicle efficiency.
For passenger cars and light commercial vehicles the company will exhibit a dual-speed seamless-shifting transaxle that can be coupled with a transversal electric motor, for front or rear full electric axle. It has been defined perfect for inner city transport, not only for the reduction of the CO2 emissions and environment noise but also for significant cost savings. The transaxle has been developed together with the controlled company VOCIS Driveline Controls, contributing with its control software and electronic hardware design skills to the transmission design.
Oerlikon Graziano's last innovative technology on show at VDI is the so-called OG-Eco, a hybrid transmission with torque infill, to deliver better vehicle performance and improved emissions. The technology combines the seamless shifting benefits of a Dual Clutch Transmission (DCT) with the packaging and weight advantages of an AMT. The gearbox can be combined with a hybrid system that is fully integrated into the transmission package. The electric motor is linked to the main transmission through a two speed gear set, providing torque to the drivetrain in between gear selection enabling constant torque delivery. The technology combines two benefits: engine working in a more efficient condition and smoother gearshift compared to a traditional AMT. It also allows vehicle manufacturers to further benefit from their investment in hybrid technologies, by optimising the efficiency and overall system weight."
Paolo Mantelli, Head of Performance Automotive Oerlikon Graziano says, "Electric drive is a field where integrated system-level optimization is the only way to offer significantly improved customer benefits and our efforts are aimed at increasing as much as possible the integration level of motor and transmission within the powertrain. Another crucial element for us is the innovation level of transmissions conceived for the ultimate electric and hybrid vehicles: our multi-speed concepts are the most suitable for a modern full electric or even hybrid vehicle, allowing the best sizing of the electric motor and usage of batteries' power."