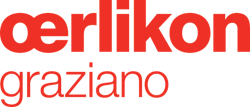 Since 1983, Oerlikon Graziano has manufactured more than 20 million synchroniser units for agricultural vehicles, construction equipment, trucks, sports cars and a variety of off-highway vehicles. Looking ahead, Oerlikon Graziano plans to complement its proven standard components offered as part of "Shifting Solutions" by focusing more intensely on customized transmission solutions. The aim is to optimally help customers manufacture products that are both more efficient and get better mileage.
Since producing its first synchroniser unit in 1983, Oerlikon Graziano, a member of the Drive Systems Segment, has manufactured more than 20 million of these basic transmission components. The annual production total has climbed to around 1 million units. The synchronisers are also employed in the transmissions of sports cars, trucks, construction equipment and other off-highway products where maximum efficiency and toughness are essential.
Synchronisation reduces fuel consumption
Synchroniser units are key components in manual transmissions. When a driver shifts from one gear to another, the ring handles the job of coordinating the speed of the gear and drive shaft. As a result of their conical form, the synchroniser acts like a brake between the gear and the clutch sleeve; the next gear can be engaged only if both components are moving at the same speed. "By minimizing the loss of torque when power is transmitted from the engine to the wheels, the synchroniser units boost the efficiency of high-performance engines and help improve gas mileage in the process," says Andrea Serra, Product Manager for Synchro and Powershift Design at Oerlikon Graziano. Thanks to optimal design and exceptional material characteristics, state-of-the-art synchronisation systems like those used in today's agricultural or commercial vehicles can handle approximately 1.5 million shifting cycles. The most important innovations achieved in recent years include servo synchroniser technology that reduces drag torque by up to 50% compared with double-cone solutions and synchroniser units containing new types of friction materials like carbon.
High performance delivered by customized integrated solutions
The manufacturers of agricultural vehicles, construction equipment and other off-highway products face the challenge of lowering fuel consumption. An integrated transmission system in which all individual components optimally work with one another plays a major role in efforts to reach this goal. With "Shifting Solutions," Oerlikon Graziano has created a new product line that gives manufacturers the opportunity to obtain a transmission solution that is created especially to meet their needs. "In particular, our customers in the highperformance segment can measurably boost the efficiency of their vehicles and further lower fuel consumption by using a complete customized solution," Serra says.
End-to-end expertise facilitates optimization
The crucial factor for "Shifting Solutions" is the high level of development and production expertise that Oerlikon Graziano possesses in the area of synchronisation and power-shift transmissions. From planning to development and production, Oerlikon Graziano can provide all steps from a single source. At the start of the process, the area of application for the transmission system is defined in close coordination with the customer.
To achieve an optimal complete solution, the company uses sophisticated planning and design techniques, cutting-edge production technologies, comprehensive analytical instruments and extensive inspections and vehicle tests. The entire process is supported by a seamless quality-control system.