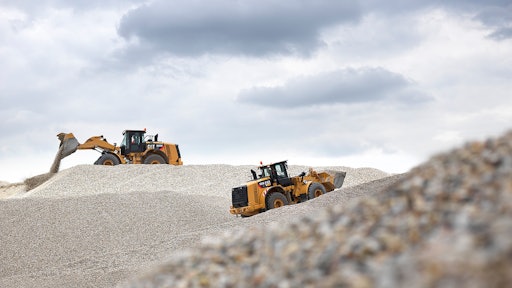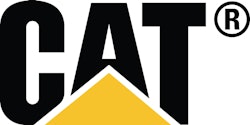 The new 966M, 966M XE, 972M and 972M XE Wheel Loaders have US EPA Tier 4 Final ACERT engines equipped with a combination of proven electronic, fuel, air and aftertreatment components. Applying proven technologies systematically and strategically lets Caterpillar meet customers' high expectations for productivity, fuel efficiency, reliability and service life. Deep system integration results in reduced emissions, improved performance and improved fuel economy without interrupting machine performance and making it seamless to operators.
Productivity and Fuel Efficiency
The XE Advanced powertrain first introduced with the 966K XE continues with the 966M XE and the new 972M XE joins the product line. The XE technology results in 25% lower fuel consumption on average compared to machines with traditional torque converters, simplifies operation with a two-pedal design and provides high performance at all speeds. The 972M XE excels at truck loading and is a three-pass match for many of the larger on-highway trucks used in North America.
The 966M and 972M powertrains have also been improved with the addition of lock-up clutch torque converters. These new torque converters have also been matched with the engine power and hydraulics to improve performance and fuel efficiency and are another example of deep system integration. These rugged planetary transmissions also have a new split-flow oil system and use multi-viscosity oil, which improves fuel economy. The new features and further axle and hydraulic improvements result in 10% lower fuel consumption on average compared to the 966K and 972K. The new 966M and 972M are second only to the 966M XE and 972M XE, which are the class leaders in fuel efficiency.
In addition to aggregates, sand and gravel and batch plants, these models are commonly used in heavy construction applications where poor underfoot conditions make traction difficult. The new disc-type differential locks improve tractive ability in these applications and deliver increased productivity. All four models come standard with front axle differential locks, which are manually activated by a switch on the floor. Optional fully automatic front and rear axle differential locks operate by measuring differences in axle speeds and require no operator intervention to activate. These disc-type differential locks reduce tire scuffing compared to other traction aids.
The axles contribute to lower fuel consumption due to lower oil levels and bevel gear shrouds that reduce churning losses from rotating components. They also have new external caliper disc parking brakes mounted to the input shaft of the front axles. Caliper parking brakes have higher capacity than the drum brakes used on the 966K and 972K. Since they are external, they do not have the inefficiencies of enclosed wet parking brakes due to brake discs running in oil nor is there any oil to change. The results are reduced fuel and maintenance costs. External caliper parking brakes are easily accessible for inspection and service.
The 966M, 966M XE, 972M and 972M XE hydraulic systems also have significant design changes and customer value improvements. The main hydraulic valve is now a mono-block with an integrated ride control section. The mono-block design reduces weight, has 40% fewer leak points and is common across all M Series models. The new ride control system now has two accumulators enabling it to be more effective over a greater payload range, increasing productivity and operator efficiency. Auxiliary third and fourth hydraulic functions can be easily added at the factory or in the field with the addition of a second remote valve.
Hydraulic system components on the 966M, 966M XE, 972M and 972M XE are protected by full flow and kidney-loop filtration. A filter in the hydraulic tank return line filters all of the oil returning to the tank. There is also a case drain screen for additional protection, and a separate kidney-loop filter with a finer micron rating continuously filters smaller particles out of the system. This multilevel design ensures the hydraulic oil is clean and thoroughly protects the rest of the hydraulic system from contamination. A new thermal bypass valve has been added to improve hydraulic system warm-up.
New hydraulic implement pumps continuously and automatically balance hydraulic loads with the machine performance desired by the operator. The new pumps have larger displacements for increased hydraulic flow at lower engine rpm thereby saving fuel. Engine response is improved as is performance at higher altitudes.
The hydraulic service center for the 966M, 966M XE, 972M and 972M XE is now virtually identical to the rest of the M Series product line. This new consistent layout makes it easier for service technicians who work on a variety of M Series models.
Operator Efficiency
Improving operator efficiency is a key design goal for the 966M, 966M XE, 972M and 972M XE. Ensuring operators are safe, confident in control of their machines and have clean, comfortable and quiet operating environments with controls that are intuitive and low effort, all contribute to lower operator fatigue and better performance.
A switch has been added to the electronic service center for unlatching the door remotely. The gas strut then swings the door open all while the operator is safely on the ground. The angle of the steps up to the cab has been increased to an optimal 15 degrees, which enables operators to walk up as if they were using stairs rather than climbing more vertically. Grab handles have been repositioned so a secure three points of contact can be maintained at all times.
Once in the cab, the new door securely seals against the new roll formed ROPS posts. Also, the lower glass panel has been extended several inches to improve visibility to the left side of the machine. New larger convex mirrors improve visibility to the rear and integrated spot mirrors provide visibility close to both sides of the machine.
A new multipurpose color touch screen display dramatically simplifies the operator interface with machine controls, rearview camera and new fully integrated Cat Production Measurement system. Intuitive navigation with in-language text enables operators to modify certain machine operating parameters and monitor machine conditions literally at the touch of their fingers. Operator and exterior sound power levels are reduced 1 dBA from the 966K and 972K to 70 and 110, respectively.
The new Cat Connect Solutions enables operators and managers to access machine operating data including total fuel consumption, average fuel rate, total idle time and fuel consumed at idle, total operating hours and several other machine data. The new Caterpillar Production Measurement app option is integrated in the new touch screen display and now provides payload information. These new technologies and services provide an increasing ability for customers to monitor, manage and enhance operations, gain more control of their jobsites and reduce costs and increase profits.