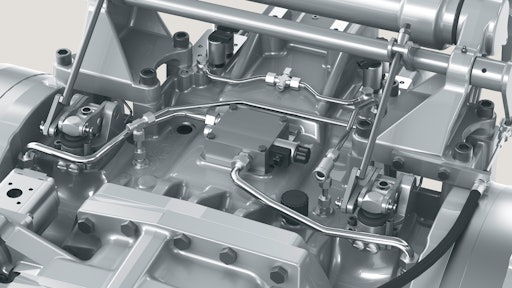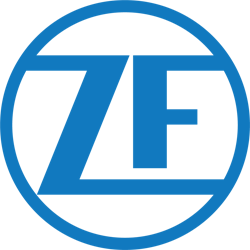 ZF is supplementing the product range for tractor transaxles with the option Efficiency Package. Functions such as the automatic control of the system pressure, the cooling oil shut-off for the multi-disc brake and other components of the ZF Efficiency Package further improve the efficiency of the transaxles and result in higher productivity and reduced fuel consumption.
ZF underlines its system capability with the Efficiency Package which combines many advantages through its specifically matched components. The functions of the ZF Efficiency Package give an increase in productivity as well as driving comfort with simultaneous reduction in the operating and maintenance costs for the vehicle keeper. Through the interaction of the individual components fuel savings of up to 12% can be obtained.
The components of the Efficiency Package include:
System Pressure Control: The closed-loop control of the transmission resp. transaxle system pressure adjusts the pressure level dependent on the respective operating state through a proportional valve.
Cold Start Management: A bypass valve of the oil cooler shortens the transaxle warm-up phase to give maximum efficiency, especially at low ambient temperatures.
Lubrication Cut Off: The lubrication oil amount for the multi-disk brakes in the rear axle is varied dependent on, the travel speed ensuring reduced friction losses particularly in transport mode.
Driveline Oil Management: An optimized oil distribution in transmissions and axles reduces the splashing losses at high revs e.g. through hatches, covers for the crown wheels in the axles or a cover of the 4WD-clutch.