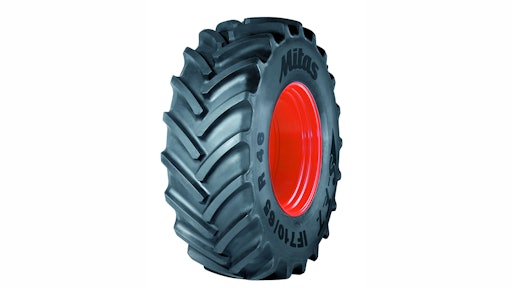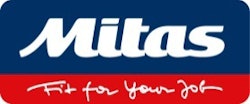 Mitas unveiled its new Improved Flexion (IF) tire at the 2014 Farm Progress Show. As part of its world premiere, Mitas displayed the new IF 710/65R46 SFT for high-horsepower tractors at its stand. IF tires are one of the latest product innovations from Mitas. It is available in U.S. and global markets starting in August.
"We are proud to introduce the Improved Flexion tire, our high-end product for American farmers. It will play a significant role in our strategy to expand on the U.S. market," says Andrew Mabin, Mitas' Sales and Marketing Director. "The Improved Flexion tire completes our product line alongside the VF tire for high-horsepower machines under the Mitas brand."
The Improved Flexion tire product line for self-propelled sprayers was launched with IF 710/65R46 SFT 183D. The IF tire has a 'D' speed category, allowing speeds of up to 40 mph, and boasting a maximum load of 19,290 lbs. At 41 psi, Mitas' Improved Flexion tire allows for loads 2,866 lbs. heavier than a standard tire under the same tire pressure. Nonetheless, the IF still has the same rims as standard tires.
Thanks to lower tire pressure even with heavier loads, Mitas IF leaves a larger footprint, which leads to less soil compaction and better traction efficiency. Improved Flexion tires are produced at the Mitas factory in Charles City, IA.