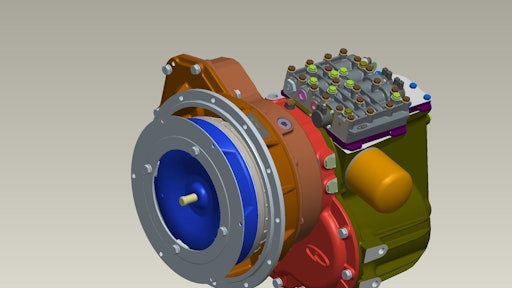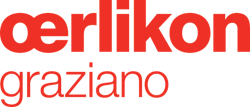 Oerlikon Drive Systems, with its brand Oerlikon Graziano, features its PST transmission on an award-winning airport transfer vehicle. The application highlights the versatility and robustness of the PST transmission, which has previously been widely used in the forklift truck market.
"The flexibility and durability of the PST transmission unit, plus its availability off-the-shelf, makes it a reliable and cost-effective choice for specialist airport ground equipment such as tow tractors, baggage tractors, belt loaders, passenger steps and lavatory vehicles," says Paolo Ramadori, Chairman & CEO Oerlikon Graziano S.p.A. "Being an industrial design, it provides higher working performance, greater reliability and longer service life than alternative automotive transmissions."
The PST transmission features on the Dengelift SD5804, a self-propelled disabled passenger transfer vehicle manufactured by Denge Airport Equipment, that won an innovation award in the category interRAMP at the leading industry trade fair, Inter Airport Europe. The SD5804 is capable of lifting a payload of 1,000 kg to a height of 5.8 m when stationary and has a maximum speed of 30 km/h.
Oerlikon Graziano PST transmission is available in two configurations with different ratings, the Dengelift using the PST2 derivative. This twin forward reverse speed unit suits forklift trucks up to 8 tons capacity and ground service equipment with up to 60,000 N drawbar pull. A single speed forward/reverse PST1 is supplied for forklift trucks up to 4 tons capacity and ground service equipment with up to 25,000 N drawbar pull. Both transmissions are suitable for engine speeds of 2,800 rpm and ground speeds up to 25 km/h, and can be supplied with an optional power take off (PTO) delivering 50 bhp at 2,200 rpm through a choice of standard output flanges, including DIN and SAE.
"Thanks to the wide product configuration and reliability record," Ramadori says, "we constantly have new applications such as trenchers, cranes and railway service equipment." "Because we work closely with customers from the earliest concept stage of their design process, we can help them to reach an optimum overall design, while using a cost-effective and well proven product."