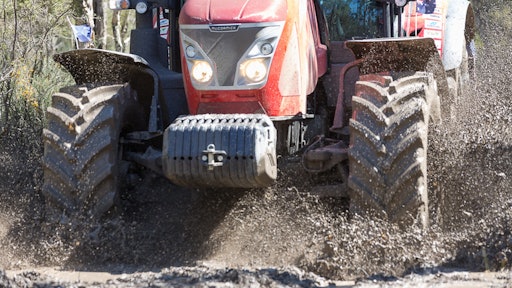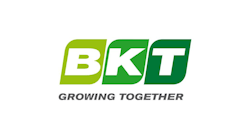 If you had to organize a some-thousand-kilometer-long expedition through a tough and wild continent like Australia, in the midst of boundless desolated areas in the Outback, you would probably choose 4x4 off-road vehicles, well-equipped jeeps, or maybe some rugged trucks. For sure, you wouldn't even dream of using farming tractors. However, there are actually three McCormick X7 Pro-Drive tractors with robust BKT Agrimax RT 657 tires and full travel equipment starring in "Xtractor – Around the world" in which it will travel a distance of 8,500 km starting from Melbourne to reach the legendary Ayers Rock, the sacred rock of the Aboriginal people, traveling through the States of Victoria and New South Wales as well as the Northern Territory.
So, why cross Australia by tractor? Agriculture is going to play a crucial role facing the challenges of overpopulation and global warming looming on our planet's horizon. Technology and agriculture must form a cooperative alliance to successfully master these challenges. BKT is right at the forefront by the farmers and their equipment's side, which require always higher-performing tires that are gentle to the soil they move on.
Embarking on board of a tractor on an adventure through Australia, where there is a large number of highly efficient and innovative farming businesses, ranking among the most productive ones worldwide, means to sensitize a large audience to the topic of technology at the service of agriculture. Television broadcast and recordings for the internet that are both telling and thrilling are a must.
In addition to the three McCormick X7 Pro-Drive tractors of Italian make, there is one X6 tractor included in the Xtractor caravan as well as three off-road vehicles for the TV crew. The team is composed of two specialized tractor drivers, two drivers for the off-road vehicles, two cameramen and a sound engineer for the TV shooting, a naturalist photographer as well as a physician.
The video production in UltraHD format is done through three mobile units, four action cameras, a drone and a motorized steadycam to keep track of all expedition stages. A support vehicle arranged as a mini editing studio produces TV and internet clips with the pictures, comments and all occurrences during the expedition.
It is a highly technological expedition putting to a tough test both people and equipment – from tires to motors. All team members must show attributes like passion, commitment, firmness, adaptability, inventiveness and entrepreneurial spirit. Exactly the same traits, all farmers show in their daily job dedicated to farming and food production. "Xtractor – Around the world" will undoubtedly thrill the television audience showing how extreme conditions are mastered by farmers and their equipment not only adventuring but day by day.