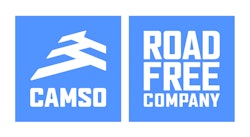 Camso, formerly Camoplast Solideal, contests the preliminary ruling of the U.S. Department of Commerce which states that some manufacturers of off-the-road tires (OTR) in Sri Lanka benefit from unfair government subsidies.
As a manufacturer of industrial tires with operations in Sri Lanka, Camso firmly opposes this petition. "We do not benefit from unfair subsidies and as such, believe the claim is without merit," says Jay Dhillon, Vice President, North America – Aftermarket Division. "We're competitive in our pricing and operate with integrity to deliver what's best for our clients: premium enhanced tires and tracks for OTR mobility solutions."
The preliminary ruling of the Department of Commerce comes following the petition put forth by Titan Tire Corp. and the United Steelworkers Association regarding countervailing tariffs against foreign off-the-road tire (OTR) makers in January of 2016. A final ruling will be made in January of 2017.
Camso has served the U.S. market with integrity and competitively for more than 25 years and has helped contribute to the growth of the industrial tire and track industry. "We want our clients to know there will be no price modifications in response to this preliminary ruling," indicates Bob Bulger, Vice President and General Manager – Solideal On-Site Service. "We will observe a 6-month minimum notice of any price change when the final decisions on countervailing duties comes in January 2017."