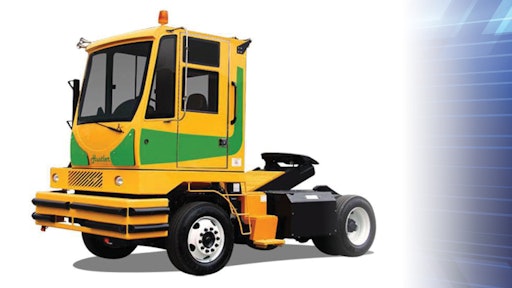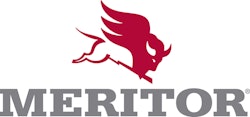 Meritor Inc. announces it has been contracted to supply all-electric drivetrain systems under its Blue Horizon technology brand for 38 terminal tractors for use at Port of Long Beach and the Port of Oakland, CA.
"This is one of the largest contracts ever awarded for battery electric terminal tractors and it further validates Meritor's position as a leader in electric drivetrains as we work toward the commercialization of battery-electric vehicles," says T.J. Reed, Vice President, Front Drivetrain and Electrification for Meritor.
The tractors will be equipped with TransPower-designed drive, powertrain controls, accessory and energy storage subsystems along with Meritor axles and brakes which work in tandem with the TransPower electric powertrain. These DINA-branded battery-electric terminal tractors were designed to work in the harsh port environment operating 16-hour days and hauling up to 130,000 lbs. of cargo. Each tractor is designed to operate for two 8-hour shifts with a 1-hour opportunity charge between each shift, followed by overnight charging. The tractors will also be equipped with automated charging technologies to further reduce total operating costs.
Deliveries of the vehicles are scheduled to begin later this year through October 2020. Meritor and TransPower were awarded the $17.1 million contract with SSA Marine as part of the $50 million Port of Long Beach obtained from the California Air Resources Board's Zero and Near Zero Emission Freight Facility (ZANZEFF) program. ZANZEFF funds transformative emissions reduction strategies at freight facilities throughout the state.
The project is part of California Climate Investments, a statewide initiative that puts billions of Cap-and-Trade dollars to work reducing greenhouse gas emissions, strengthening the economy and improving public health and the environment — particularly in disadvantaged communities. Meritor and TransPower have been collaborating with SSA Marine to finalize the design of the vehicles.
Companies in this article