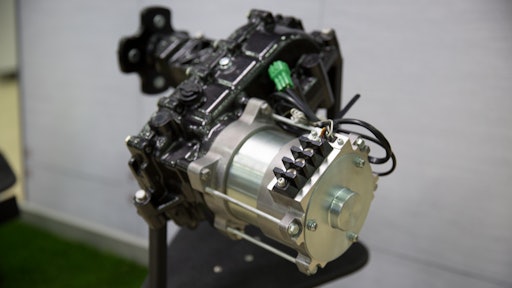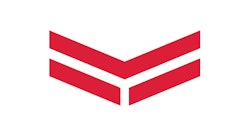 Designed to meet the rigorous demands of the off-highway market and to provide industry-leading innovation, durability and power, Tuff Torq Corporation has developed several new drivetrain systems specifically targeting OEM customers for zero-turn, lawn tractor, and UTV applications.
"We know what it means to innovate, it's in our DNA and we have proven that time and again dating back to the creation of the first small diesel engine by our parent company Yanmar in 1921," says Jesse Javors of Tuff Torq's global brand and marketing team.
New drives for a new "Era"
As an industry, we are well past building the case for electrification. We are now at the moment of bringing new products to market to support OEMs' aggressive development cycles.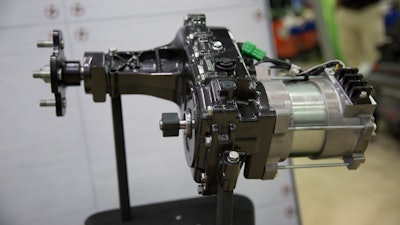 The new electric drivetrain systems from Tuff Torq reflect an ongoing initiative to develop best-in-class solutions. Featuring rock-solid compact, high-speed motors, controllers, sensors, and displays these e-Drive components are integrated into flexible solutions for OEMs. New products consist of:
e-DS ZTR: Designed for the prosumer zero-turn market and powered by a 48V DC source.
e-DS D: A fully electric differential system for UTVs that can also be configured into an electric-hybrid solution.
e-DS LT: Targeting the residential market, this drive is quiet, smooth, and powerful.
Tuff Torq e-Drives are customizable
The new e-Drive platforms are customizable. Built on the foundation of combining Japanese engineering with American production, Tuff Torq has earned its reputation as a premier global manufacturer and industry-leader by producing innovative, high-quality products that are tailored to the unique needs of their clients. Its new products can be used in their current configurations or can serve as a starting point for further customization based on specific product and application requirements.