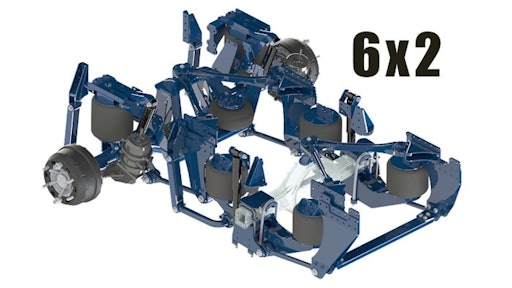 SAF-HOLLAND announces that it has been selected to supply the rear drive air suspensions for the new VW Electric Truck in Brazil. SAF-HOLLAND will provide KLL brand rear drive air suspensions for two different vehicle versions: 4x2 and a 6x2 model featuring a liftable tag axle. 
KLL brand suspensions are manufactured by the Brazilian subsidiary of SAF-HOLLAND headquartered in Alvorada, Rio Grande do Sul. KLL is one of the leading suppliers of suspension systems for trucks, buses, and trailers. The company's customers include nearly all of the major manufacturers in the Brazilian vehicle market.
The 'VW e-Delivery' is the first zero-emission electric truck 100% developed in Brazil. VW Caminhões e Ônibus has a purchase intention of a total of 1,600 vehicles over the next years. For this purpose, the VW e-Delivery truck is currently running engineering and customer testing under real conditions on the streets, reducing CO2 emissions and saving diesel.
In addition to extremely low vehicle noise and zero emissions, comfort is ensured by the unique KLL rear air suspension system. The air ride system makes the on-board experience more comfortable for the driver, reducing fatigue and helping to increase operation productivity.