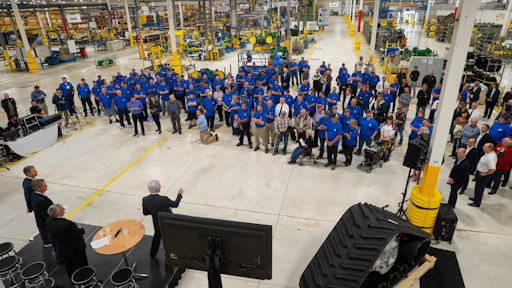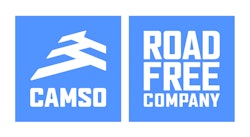 Camso held a Grand Opening Event on October 4 to inaugurate its new manufacturing facility in Peosta, IA.
Employees, along with family, members of the community, customers, partners and the media, were invited to celebrate the inauguration of the new building with an official ribbon cutting, exclusive guided tour of the facility and BBQ. During the plant tour, they had the chance to walk the state-of-the-art 240,000-sq.-ft. building, witness firsthand the assembly process of track systems and meet the people behind some of the industry's best undercarriage products.
The new assembly facility has been in operation since October 2017. All existing machinery and operations were moved from the company's previous Peosta location within 4 months with no impact on product delivery to customers. "This is an achievement we're proud of," said Patrick Fortin, Plant Director of Peosta. "The move was done in such a way that we maintained all of Camso's regular product availability, thus showing our constant commitment to being the best partner for our customers."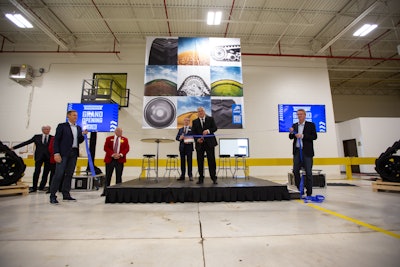 By moving all operations to a larger building across the street, Camso was able to grow its Peosta manufacturing and storage footprint by 85%, allowing the company to increase its production capacity. "To meet the growing demand for track systems and sustain the anticipated growth of the upcoming years, relocation was necessary," explained Patrick Fortin. With an increased production capacity, Camso will have more products on hand and be in a better position to solidify its market leadership.
The move also highlighted Camso's commitment to provide its team with a working environment of choice. The offices and cafeteria were built in the spirit of Camso's brand identity, and assembly operations received a new paint line and additional equipment and machinery. The footprint expansion and growing demand for tracks systems also create new job opportunities for the local workforce, with several positions to be opened in the near future.
The Grand Opening Event not only provided attendees with a unique inside look at Camso's facility and production capacity but also presented tangible proof of the value of teamwork.