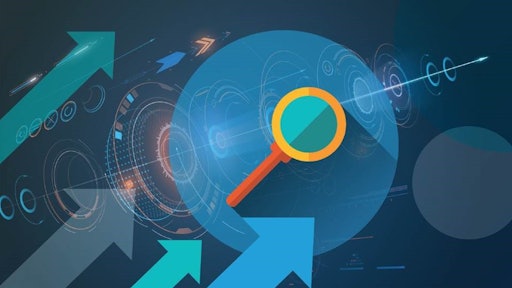 The consensus appears to remain that there is no true single alternative energy strategy for the heavy-duty market. Improving efficiency and reducing emissions is the ultimate goal, and manufacturers continue to investigate whether hybridization, full-electrification, or some other method is the means with which to achieve this.
Some say that full-vehicle electrification is the ultimate goal, but to get there hybrid technologies—such as bringing together electrical and hydraulic systems to get the efficiency and torque required by heavy-duty equipment—is a necessary stepping stone.
Cost remains the biggest hurdle to overcome. While advancements in the automotive industry are helping to alleviate this, it still remains a factor both in terms of development for OEMs and what customers are willing to pay. Energy storage is also a challenge, particularly for larger pieces of equipment.
Developing overall smarter systems through the use of sensors and other electronics, as well as integrated systems are ways many companies are meeting those efficiency and emissions-reduction goals now, and helping develop the path towards greater hybridization and full-vehicle electrification.
Have there been any recent advancements in hybrid technology which will help, or have the potential to, further increase their prevalence in the heavy-duty equipment industry?
Dr. Ravi Godbole, Global Lead, Research & Advance Engineering, AGCO Corp.
There are more component makers and designs are more compact and robust. The costs are starting to come down thanks to its prevalence in the automotive industry. The off-road industry is slowly developing consensus around voltage levels (e.g. 700V) and common standards around safety and connections. See also Porsche mission E and Audi concepts now introducing 700V systems.
Frederick J. Ross, CD-adapco Director, Ground Transportation
Our technology allows design engineers to optimize and build more efficient hybrid technology, on an individual component and full system level. Put simply our technology helps OEMs and suppliers to discover better hybrid designs faster by building a "digital twin" of a proposed vehicle that can be used to test its performance under real-world operating conditions, ultimately reducing both emissions and fuel consumption.
Mahendra Muli, Director of Marketing & New Business Development, dSPACE
Electrification of vehicles, both on- and off-highway, has become quite critical from both the fuel efficiency and emissions control perspectives. In general, the overall industry has gained significant experience in the integration of the two energy (gasoline or diesel and electrical) and actuation systems (internal combustion engine and electric motors). Industry has both experimented and applied various architectures of series and parallel hybrid systems in vehicles successfully. The goal, however, remains to transition to full-electric mobility solutions and zero emissions.
Use of electric drive technology (beyond powertrain in the vehicle for new generation of autonomous vehicles, and for ADAS features like steering assist) will continue to rise. Power management, energy availability, battery sizing and recharging, electric motors, drive technology, and other technical issues will, therefore, continue to evolve.
Future semiconductor devices and the evolution of battery technology to help break barriers of energy density and high-power applications are awaiting. These innovations, when available, could unleash potentially much more innovation and applications that are conventionally powered by internal combustion engines.
Curtis Hutchins, President of Eaton's Hydraulics Group
We are seeing more and more applications where electrical and hydraulic power are being combined to satisfy the critical performance requirements stipulated by the machine builders. In the true sense of a hybrid system, two different technologies are applied to power the individual service needs of a machine platform. For example, electrical drives offer excellent control bandwidth but require high voltage to generate torque. The high voltage aspect creates safety, complexity and training concerns in mobile machinery service and operator communities, whereas a medium–to-high pressure hydraulic system is very familiar and presents fewer concerns. A blended technology solution supports a balance between superior performance, helping end users exceed productivity and fuel efficiency goals, and the technology is still familiar to the folks who have to operate and service the hybrid system.
Breakthroughs in hybrid technology have not come in the form of any single major development. Fundamentally the primary goal is to down-size or down-speed the prime mover while still maintaining overall performance to get the job done. Hybrid solutions are required to integrate seamlessly, fill the performance gap and provide additional advantages. Application and controls teams need to think creatively about how different technologies are architected together -- not just from a physical perspective but also from a communications and controls perspective.
Keith C. Weiss, Senior Vice President, Industrial Sales, SKF USA Inc.
Heavy equipment manufacturers designed and released hybrid power systems to improve the fuel economy and operating performance. Hybrid technology and its application vary with the OEM. Hybrid power train technology achieved high success in the automotive field. However, due to high load, low speed, and periodic operation, hybrid technology cannot be directly applied in heavy-duty equipment (construction machinery, wheel loaders, excavators, mining trucks, and others). This brings the attention back to hybrid power train technology. Recent advancements have been made in the construction machinery space, specifically in the wheel loaders and the excavators, and these solutions offer a unique strategy for energy conservation.
Federico Gaiazzi, FPT Industrial Head of Marketing
We all know that municipalities and public transport agencies - especially in booming major cities - need to count on a transport fleet [that is] more cost-efficient and, above all, sustainable for the environment. In our vision, hybrid solutions can have an even more strong spread also in [the] light commercial vehicles market and for urban distribution applications.
In recent years FPT Industrial has developed and installed hybrid solutions, running projects in both parallel and serial architectures, in combination with diesel and natural gas engines.
We believe that coupling [a] hybrid solution with a natural gas engine could bring benefits to the customer and to the environment. Concerning natural gas we can leverage on over 25 years of experience and more than 30,000 CNG engines sold. Today, we are a leader and we can offer engines capable to run with compressed (CNG), liquefied (LNG) or renewable form (bio-methane) [fuels].
In regards to hybrids, what technological limitations currently exist that are impeding the ability to harness the full potential of hybrid power?
Godbole: The cost of the total package translating to a clear value proposition for a customer, beyond the "wow-factor", is limiting its prevalence. The battery costs must also come down, which we expect to occur due to the automotive industry's focus in this area.
Ross: There are not any real technological limitations, except if you get a full-electric vehicle. In that case it becomes battery storage and recharge time. The main limitation of hybrid systems includes the additional costs for hardware needed for a secondary, electric system, and then to fully optimize the control systems to make sure all systems work efficiently together.
Muli: Current applications of electric drive technology – both from battery utilization and motor efficiency – seem to have reached their limit. Likewise, currently available power electronics semiconductor technology has reached its potential. Therefore, engineers are looking at the system level to increase overall system efficiency and prevent any energy losses. Even with these limitations, these devices and technologies have proven to provide a significantly efficient operation.
Hutchins: The limitations of any hybrid implementation are always the balance between efficiency benefits against the incremental cost of the system itself, plus the potential incremental service costs incurred over the life time of the machine. The duty cycle is another important factor that plays a significant part in the success of a hybrid system. Hybrid solutions are typically developed for machinery used in highly-productive applications where fuel costs represent a high percentage of the overall operating costs. If the machine is not in a dynamic state, then the primary benefits of the hybrid system will not be realized. While Hydraulic or Electrical Start/Stop systems save the fuel that is consumed while the machine is in an idle state, the relative fuel savings in this condition are secondary when compared to savings when the machine is working at full capacity.
Russ Schneidewind, Vice President, Global Sales & Marketing, HydraForce Inc.
For the most part, the technology already exists to harness the potential of hybrid power, but the cost is probably the biggest limitation at this point. Machine designers are forced to compromise in the design of the hybrid system to balance the cost increases for the additional products with the return on investment that should be realized within 1-1.5 years. Hybrid systems could be optimized if fuel prices increased high enough to justify the increased expense with a return on the investment to the end user within 1 year or if the hybrid system can eliminate or reduce the complexity of the existing system by removing some products from the system and replacing it with items required for the hybrid function.
Oliver Lythgoe, Product Marketing Manager, Perkins Engines Co. Ltd.
The performance demands for off-highway equipment create a challenge for hybridization given current energy storage options – these sophisticated vehicles are required to deliver hard work over long hours in often challenging environments. While most people think of hybrids in terms of electrical energy storage (as is common for light-duty automotive vehicles), some off-road equipment utilizes hydraulic energy storage where duties cycles and equipment tasks lend themselves to this approach. Complete machine system integration (powertrain, hydraulics, etc.) is critical when approaching hybrid design tasks.
Weiss: Current challenges in hybrids for heavy equipment are around powertrain configurations. There is a lot of work being done by the OEMs in this area. Compared with traditional heavy equipment, an additional energy storage device is required, which increases the initial cost of the equipment.
Gaiazzi: The development of hybrid solutions depends on the availability on the market of efficient and competitive components. The architectures of hybrid solutions also depends on the type of use and mission, and creates a complexity that does not promote standardization. Furthermore, the competitiveness of this kind of powertrain solution relies not only on each individual component performance, but also on the management strategy. To maximize benefits customization to each specific application is necessary. To face this challenge FPT is working more and more close to its customers. This is also strengthened by having seven R&D centers around the world, geographically distributed to be close to our customers and ready to answer to their needs.
What progress is being made in regards to developing fully optimized systems as opposed to individual components [e.g. overall powertrain optimization versus optimizing the drivetrain and engine separately]?
Godbole: AGCO has demonstrated the "e-RoGator" and "X concept" tractor with "e-rake" recently. Electrification of machines by itself has some value, such as a 10-15% fuel savings. But going beyond that, we are working on improving the total machinery system (e.g. hybrid tractor, plus implement) that brings more value in terms of additional yield and also helps reduce other input and maintenance costs. This journey is very similar to factory automation during the last 100 years (from steam and centralized mechanical power to decentralized, intelligent individual electric drives/robots).
Ross: CD-adapco was recently acquired by Siemens. Siemens currently has tools to examine system performance, and help optimize controls. CD-adapco adds on 3D flow/thermal and stress to help evaluate design at different operating points. Combining both products together enables us to look at thermal stress in the powertrain/drivetrain over long drive cycles. This helps reduce costs for design of hybrid systems while increasing reliability and efficiency of the system.
Muli: Developing mixed energy mode, managing battery operation, and developing an overall efficient system is challenging for engineers. Further integration of subsystems to validate the overall system behavior also remains a challenge. Developing such complex systems with prototypes is an unviable option. We, as an engineering tools provider to the mechatronics community, realize these challenges and have developed a whole suite of tools that make the challenges of developing and testing hybrid systems easier.
Our product portfolio includes simulation models of electric motors, inverters, batteries, electric components, etc., that can be applied from individual motor controls to the entire grid-level simulation. Recognizing the need for very high-speed simulation corresponding to the fast dynamics of electrical systems, we provide FPGA-based computing and hardware devices. Additionally, we have further expanded our scope of test solutions to include complete electrical subsystems, such as power steering systems for validation in a lab environment. These electrical system simulations can be combined with conventional powertrain simulation for hybrid system simulation. Engineers using these solutions can develop and integrate complex systems in the relative safety of their labs.
Hutchins: A great example in the On-Highway space is Eaton's SmartAdvantage Powertrain program. This collaboration between Eaton and Cummins to provide the most fuel-efficient powertrain available in the trucking industry has been in place for several years and boasts 9% better fuel economy than competitive integrated powertrains. The SmartAdvantage Powertrain optimizes shifting based on grade, vehicle weight, engine torque and throttle position. The result is error-free, guess-proof shifting – making every driver in the customer's fleet as efficient as the best driver. Again, a great example in the On-Highway segment but truly applicable to the Off-Highway markets from an optimized system or deep integration perspective.
Lythgoe: Perkins very much believe that an integrated powertrain approach delivers the best solutions for OEMs and machine owners for reliability, productivity and fuel consumption. We've been supporting our OEM customers with technologies, as well as our expertise to help push this forward, and still see plenty of opportunity for development in integration of clean diesel engines, hydraulics and electronic systems.
Weiss: SKF is not involved in making and delivering systems; we focus our efforts on a component level. SKF-focused efforts [are] in improving power density of the components, improvised sealing solutions, reduced friction, and application-specific designs, and these directly tie into powertrain optimization. SKF's state of the art analytical tools play a major role in the development of application specific bearing and seals designs and further play a major role in the overall efficiency of the drivetrain.
What role is electrification and smart systems playing within your company's product designs?
Godbole: For AGCO designs with electrification components, the key focus going forward is improving controllability and the quality of work by implements, planters and crop care equipment. The goal is to create solutions where customer sees value in improving their yields and bottom line. This is the essence of precision planting and that is where we will continue our focus.
Ross: Hybrid/electric vehicles are important parts of future design to reduce ICE emissions/fuel consumption. Having simulation tools to address the battery design, or electric motor design, and look at the thermal environment, helps us work with clients to discover better designs, faster and more cost effectively.
It is our goal to be able to make a "digital twin" of the hybrid vehicle to enable simulation in a virtual environment. Making building first prototype, and first tests to be more of a verification/validation step.
Muli: As explained above, we expanded our product portfolio with FPGA-based solutions for high-speed simulation and expanded the testing capabilities of complex subsystems, such as electric power grids, power steering systems, etc.
Additionally, we understand the wide requirements of the engineering community, and to serve them, we have partnered with many companies in the simulation and power electronics hardware area to provide optimal solutions.
Hutchins: While today's hydraulic product categories are quite similar to those of the past, (pumps, motors, valves, hoses, and fittings etc.), their sophistication has evolved dramatically as electronic controls provide new capabilities at the product level and at the system level. This allows similar and dissimilar product technologies to be easily networked together.
Software has enabled sub-systems and complete systems to work together seamlessly. Eaton's electrohydraulic product lines are considered "Pro-FX ready," with out-of-the-box functionality and can be matched with other Eaton products to streamline the process of product design and development at the subsystem and machine level.
Dynamic Machine Control is Eaton's approach to helping customers achieve greater performance, efficiency, freedom and flexibility in the machine design process so that they can compete in a rapidly-evolving industry. Dynamic Machine Control is at its best in electrohydraulic solutions. At Eaton, we are uniquely positioned with our broad portfolios in both the hydraulic and electrical markets. Plus our experienced application and controls experts consult with customers to determine the best ways to meet or potentially exceed their goals.
Schneidewind: Electrification and smart systems in the form of increased reliance on controllers and electronic inputs for machine control is good for our industry since our product is required to integrate the electronic inputs with the hydraulic outputs. In response to the demands for more electrohydraulic functionality, we are developing products for higher flow and higher pressure applications.
Weiss: Electrification and smart systems bring the mechanical and electrical regimes together. The impact of VFD's (Variable Frequency Drives) and direct driven motors on bearings and mechanical components is very heavily investigated at SKF. SKF's experience with railway electrical systems, electric motor testing, and predictive analytics puts us in the forefront in the design and development of compatible products. Miniaturization and application of technology are becoming more and more critical and SKF is also on the forefront for this development.
How has or will the use of prognostics and predictive technologies continue to progress within your product designs, and the industry as a whole?
Ross: Prognostic and predictive technologies are at the early stage of impacting design. The automotive companies are furthest along in this area. The use of CAD software, moving into the digital world, and creating a digital twin allows for components to be tested in a virtual environment, either simulating real-world operating conditions, or test conditions. This helps reduce turnaround time, costs, and helps build better designs, faster. This allows engineers to evaluate many design evaluations before the first prototype has been built.
Muli: The applications of autonomous systems and large demanding operations like mining leave no room for downtime and maintenance. Every minute of suspended operations can cost thousands of dollars. Thus, any opportunity to monitor the health of the system and provide prognostics and predictive guidance for maintenance is highly welcome. This leads to additional sensing and software implementation on the vehicle.
dSPACE is well equipped to provide support of development and validation of such software features with our Rapid Controls Prototyping (RCP), Automatic Code Generation (ACG) and failure testing with Real-Time dSPACE Simulators (HIL) technology. Additionally, through our products for virtual development and data management for model-based design, we are making the development process efficient.
Weiss: Machinery prognostics and predictive analytics continue to progress at a high rate. There is a lot of interest for these technologies in the marketplace. However, the definition of predictive analytics and requirements varies with each customer and there are no industry regulations for heavy equipment. With the advent of big data and IoT (Internet of Things), the landscape for predictive analytics is changing rapidly. SKF has vast and unparalleled experience with traditional predictive analytics and machinery health services. We are focusing on miniaturizing the technology to fit and adapt to the needs of our customers.
One such example is SKF Insight for bearings. Miniature electronic circuits, powered by the motion of the bearing itself, transmit process data via a wireless link. There is no need to supply external power. This makes the technology supremely unobtrusive, because there are no wires 'in' to provide power, or wires 'out' to deliver the signal. This means it will work in places that would previously have been impossible. Just imagine trying to take signals out of a rotating gearbox, for example: it would be a complete mess, with entangled wires everywhere. With SKF Insight, signals can be taken from anywhere, and we are already developing solutions in challenging applications in wind turbines, mobile equipment and steel manufacturing.
What's next on the technology horizon? Are there emerging technologies which will affect your products or the industry as a whole? How will hybridization, electrification and smart systems continue to progress within the next year and on into the future?
Matt Rushing, Vice President Global ATS Product Line, AGCO Corp.
We are looking forward to new coming developments with sensors and UAV technology, realizing we've only begun to scratch the surface of what sensors and aerial imagery can capture about machines and their efficiency, as well as more about what's going on in the field. The degree of electrification, smart sensors and autonomous machinery will only increase in coming years. Smart systems will help producers make decisions on the go and increase the overall efficiency and profitability of their operation.
Collecting the data is only half the story. The game-changer is in analyzing it and turning it into insights that you can use to make decisions that will improve productivity. Enabling connectivity and analytics through strategic partnerships is where OEMs, like AGCO, can add value while supporting growers' choices of agricultural service providers.
Ross: The first step is the merging of technology to move vehicles from the CAD environment to the "digital twin" to enable virtual vehicle design. This is moving existing tools into the mainstream of our clients. Once components are designed, using the digital twin, 3D printers can then save time on manufacturing, further reducing time to design, and build a new hybrid vehicle.
Muli: We are always working in step-lock mode with our user community to develop solutions required to innovate, research and design. We endeavor to support the engineering community for making the development process efficient and easy to reach the highest quality goals. We look forward to further breakthroughs in electronic components, battery systems, and overall systems and supporting them with our portfolio.
Schneidewind: Our customers continue to develop machines with the goal of improving energy efficiency and productivity. Smart systems that provide more information to the operator and the machine itself will contribute to improved efficiency and productivity and therefore will continue to progress in the future especially as costs for these feedback devices and controllers continue to drop. As electronic feedback devices are introduced into more electrohydraulic systems, we can actually simplify our hydraulic circuits by removing some of the "hydraulic" feedback devices and lower our cost for the system. As a result, we want to develop new products and technologies that will take advantage of the feedback devices in the electrohydraulic system so that our devices can add more value to the smart system.
Weiss: Total cost of ownership, emission requirements, energy conservation, and fuel efficiency are driving heavy equipment manufacturers towards developing more sustainable hybrid solutions in the marketplace. It is clear that there are uncertainties around the approach and the final solution (based on equipment and the upfront costs). However, the benefits outweigh the hurdles and OEMs are increasingly bringing hybrids into the spotlight.
At SKF we are focusing on fine-tuning the products to bring better and higher value to the customers and make them more competitive. This will help in reducing the total cost of ownership to our customers. There is also a renewed focus in miniaturizing the technology and applying it to asset and life cycle management of the heavy equipment.
Gaiazzi: To face future pollutants and CO2 reduction challenges the right combination of these technologies is a key element. Furthermore, regarding powertrain hybridization, we are living a situation similar to the one [that] has been experienced with alternative fuels several years ago: the challenge is a wide diffusion of products in terms of volumes and of supporting infrastructure networks.