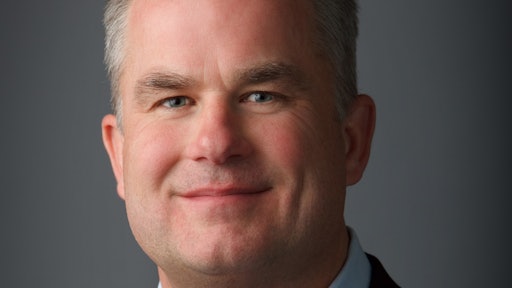 responses courtesy of Paul Ludwig, President and CEO, HED, Inc.
The Internet of Things & Connectivity
How do you see the Internet of Things shaping the direction of the heavy-duty vehicle markets?
The Internet of Things is having a profound impact on the heavy-duty vehicle market.  Case in point, look at how machinery is able talk with fleet managers and maintenance teams (via a web portal) without any human interaction just like how your home thermostat can provide your house temperature to you via a smartphone app.  Just like these consumer IoT solutions, we see heavy-duty vehicles getting smarter and smarter to the point that they are able to make their own decisions and react in real-time to their environments. 
There is one very big difference in the scope of these heavy equipment solutions. The vehicle. It is large and by design can do a lot of damage, which is why safety and security has to be a critical component to any solution within this industry. On the other hand, there are many commonalities between successful IoT solutions and solutions specifically designed for heavy-duty vehicles and that is they are purpose built to deliver operational efficiencies, cost reductions, and/or additional revenue via knowledge and insight throughout the value chain.
How is your company integrating IoT solutions into your workspace, or what is your perceived plan for implementation and the benefits you foresee with its implementation? 
HED is helping OEMs and companies alike integrate IoT solutions that are relevant and beneficial to all parties that are part of the asset's value stream.  An example of this is how we have implemented a fully customizable software and hardware experience for our OEMs to leverage while providing value driven solutions to their customers.  This takes into account what information is collected at the asset, how that information is made accessible to various user groups/organizations, and how it is aggregated into a fleet dashboard.  The true end-to-end vision (collect, transmit, & visualize) of this solution is driven by IoT. 
How has this concept influenced how you approach technology development and new ideas? 
With new technology development and ideation it is very easy to dive straight to the bottom of the deep end, focusing only on a single aspect of a broader solution.  This is where many automotive fleet management solutions are today.  Either providing great hardware options or great software options, but rarely do you see greatness on both sides of the hardware/software equation.  By continually stepping out of the pool and looking at what is around you helps ensure you're impacting the entire solution and not just a few aspects.
Automation Advancements & Smart Systems
What technology is the most significant contributor to the progress of vehicle automation?
Microprocessor advancements have allowed controllers, utilized for vehicle control automation, to be deployed in a safe and secure way.  Safety features and redundancy built into the processors have allowed for significant reliability improvements, which are a necessity for autonomous vehicles.  As safety and reliability have improved, vehicle manufactures and the users of their vehicles have grown more accepting of the technology.  This has allowed the technology to get implemented into vehicles being used in a variety of applications.  The users of the vehicles are then able to give valuable feedback on performance, which is used to further refine the automated functions.  Further advancements in microprocessors and their speeds and features, along with continuous improvements to operation based on real life user experiences will allow even greater strides towards fully autonomous vehicles.
How does your company contribute to autonomous systems development and success?
HED has worked on many automated functions within vehicle applications, but have yet to work on a fully autonomous/driverless type vehicle application.  The work HED has done on automating functions with a driver have helped in advancing the industry overall to a point where driverless vehicles are now being developed.  One example would be automation of refuse vehicle picking up refuse containers, dumping the garbage into the truck, and setting the container back exactly where it was picked up from.  These functions need to be perfected before a fully driverless autonomous refuse vehicle could start to be developed.
Managing the Data Trend
How is HED utilizing data in new and valuable ways?
Like many other solutions, data is a very valuable tool to provide insights on diagnostics, maintenance, safety, and vehicle health, which are not new. What is new is how that data is being delivered. It's not just information that is being provided to a fleet manager or someone viewing dots on a map. It's about providing a remote technician the ability to virtually see what is occurring to an asset in real time and proactively ordering parts if necessary. Or it could be the maintenance departments being notified that there are four vehicles (currently not in use) ready for maintenance 3 weeks ahead of schedule. Or it could be increased productivity by shifting assets from one site to another due to weather issues. I could go on for days with examples, but it all boils down to delivering the knowledge (data) to the right person at the right time.
What value is this providing to your company and customers?
The value of data is so different for everyone, which is what makes it so difficult to manage holistically. The common value is the knowledge to make educated and accurate decisions. Keeping the remote technician scenario I previously mentioned in mind, what value would you perceive if he could remotely diagnose a front end loader half way across the world, ordered a warranty replacement part from the closest dealer that had it in stock, and scheduled an on-site repair by a local technician? Your answer would probably be it depends. As the OEM you're saving money on the technician's time and travel expenses while delighting the customer. As the owner of the front end loader you're decreasing you're time to repair, which in turn increases your revenue potential. And as the local dealer and technician you'd see revenue from an opportunity that you didn't even know you had. The data delivered to each of these individuals or groups would ultimately become the lifeblood of their business processes, making it priceless.
Where do you see data leading the industry? What is its potential?
Data could easily lead the industry into the old cliché "Paralysis by Analysis," which is probably the biggest reason you don't hear the term Big Data as often as you did five-six years ago. There is no need to collect every little parameter every second a machine is running, as its only going to cost you more money in transport, storage and analysis of that data than it's ever going to be worth. The key is identifying what data will be useful, when will it be needed, and who or what needs that information to make an intelligent decision from it. As the who, what, and when (as depicted above) continue to develop and get smarter we will see more automation occur within the industry including safety, security, workflow, and logistics.
Several manufacturers are now investing in data analyst and programmer experts to shape the direction of their company and its use of data. What is HED's goal with data?
HED's goal with data is simple; offer OEMs the ability to deliver data at the right time, in the right format, and to the right individuals through a fully customizable solution that is purpose built to fit their corporate vision.
Challenges & Opportunities
What new challenges have arisen that effect the way you design or manufacture your product? How you do business? How you go to market? How you differentiate yourself from the competition? 
The industry is moving toward more Open architectures for CAN communications.  Essentially, this means all the devices in the system are speaking a common language.  This change, as opposed to proprietary protocols, allows customer to utilize products from multiple vendors in their vehicle control system. 
Has the rate of technological advancement (for example, the rapid emergence of data products) had any impact on business decisions, development, or product performance and client expectations? 
Technology advancements allow us to continue to develop new and improved control solutions for our customers. This includes two important factors:  First is the concept of IoT; we are expanding from systems that control vehicles and adding vehicle monitoring, or telematics. Utilizing HED's CANect telematics hardware with cellular and/or wi-fi communications, customers can now track vehicle health, operator performance, safety, unauthorized use and predictive maintenance.  These systems lower the cost of vehicle ownership and reduce downtime.  Secondly, 3-D printing has allowed us to more quickly create custom housing solutions at lower development costs.  We are able to provide working mechanical prototypes in days, which enables customers to test these concepts on-vehicle, and to quickly iterate as needed. 
What is HED's opportunity to impact the marketplace with a unique product, capability or offering? 
HED's CANect telematics portfolio is allowing small and mid-sized vehicle OEM's to create customized telematics solutions for their customer base.  Starting with robust hardware, customers can push data from the vehicle utilizing wi-fi or cellular communications.  Customers can decide what specific CAN data will be collected and how often, using our CANect Composer setup tool.  Once that data is pushed to the back office, or CANect Portal, we provide a customized set of dashboards for vehicle owners and operators to manage their fleets.  Alerts can be set for text or email notification should a certain threshold be hit, such as engine temperature.  And finally, customers can connect remotely with their vehicle to view live data, troubleshoot and existing issue, or reprogram the vehicle control system.  These features allow fleet managers to lower costs, speed maintenance issues, improve safety and operator performance.  A true ROI.
The Global Landscape
What are your regions/markets of interest for expansion or investment you are looking at for future opportunities?
We continue to pursue global markets.  The key is to have a solid distributor in that region that has direct relationships with key vehicle OEM's and are capable of providing vehicle control system solutions.  Through these strong distributor partnerships we are looking to continue growth in Europe, Australia, South Africa and China.