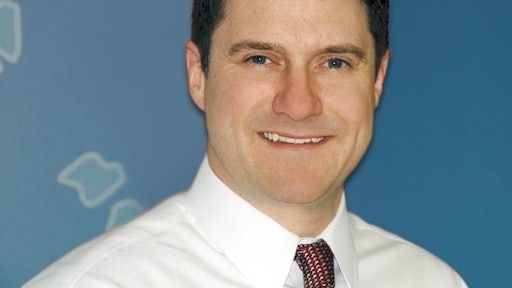 responses provided courtesy of Bob Straka, Business Development Manager for Southco's Transportation Strategic Business Unit
The Internet of Things & Connectivity
How do you see the Internet of Things shaping the direction of the heavy-duty vehicle markets ?
Autonomous technology continues to change the way that off-highway manufacturers are envisioning the future of equipment design and operation. First generation autonomous systems are already present in automobiles, controlling steering, braking, and acceleration to improve driver safety. But while the production of fully autonomous cars is still years away from broad market acceptance, the introduction of fully autonomous off-highway vehicles is much closer to becoming a reality. 
At the same time, the rise of the Internet of Things (IoT) is making data from connected devices, like autonomous cars that rely on sensors and GPS systems more readily available. This data, when combined with enhanced physical security, offers off-highway equipment owners and operators an advanced level of security for access control and the ability to anticipate routine maintenance.
Secure Access
To ensure the safe operation of any autonomous vehicle, there must be a sophisticated network of sensors that feed the vehicle intelligence. This system wide intelligence provides the OEM with the ability to enhance the security of off-highway equipment. One option is utilizing embedded 4G and  Bluetooth connectivity, a technology that manufacturers are already using in smartphones as a means of controlling access to cars and homes. When combined with electronic access latching, this same technology can be used to control whether access should be granted to the operator or maintenance personnel in areas such as engine hoods and tool boxes.
Southco has developed an electronic access solution that integrates Bluetooth technology with electronic locks, offering a simple solution for equipment access and key management by allowing the user's smart device to act as a "key." Time-based, virtual keys can be sent wirelessly to a smartphone application via a cloud-based web portal, simplifying the assignment of keys to multiple users and equipment. Operation is intuitive, as the user simply opens the app to see their virtual keys, along with the associated locked equipment location, description and period of access time.  
One area where we see the potential for this technology to be applied is the heavy duty equipment rental market. Currently rental equipment needs to be stored in a dedicated location with an attendant required to handle the transaction and hand over mechanical keys. However, the advancement of remote and secure access eliminates this need, and instead, the rental agent can provide access remotely.
Once the renter is provided access via the cloud the renter need only approach the equipment and click the access button on their app, which transmits the encrypted Bluetooth signal to the reader, unlocking the door and sending a record of the access via the smartphone app to the cloud. It is also important to note that with  Bluetooth lock controllers, the user does not need to be connected to a wireless network to open the lock, allowing for secure access to equipment even in remote locations.
The mobile app communicates via  Bluetooth with the lock controller. In addition, this technology also allows the equipment rental company to monitor access wirelessly and remotely from any Internet portal, without having to connect to an existing security network. This technology is compatible with the IoT, and can be used to track maintenance activity and anticipate future equipment repairs.
Predictive Maintenance
Heavy duty equipment owners and operators value reliability and cost as main drivers in the ROI of their equipment, with higher efficiency continuing to be the primary goal. Today, many contractors choose to go to equipment rental providers rather than buying their own, in order to save on costs associated with maintenance and upkeep of heavy-duty equipment.
Because the renter doesn't own the equipment, often the operator using it every day is not concerned with routine maintenance activities, such as changing an air filter or servicing the engine. However, the network of sensors providing the safe operation of autonomous vehicles also allows for an increase in internal sensors. This system can now provide feedback for predictive maintenance, helping to avoid costly repairs and downtime.
Incorporating electronic access solutions into equipment that connect to these systems simplifies remote monitoring for the rental provider. To reduce the likelihood of equipment failure, off-highway equipment providers can use the data generated by autonomous systems to monitor the maintenance needs of a vehicle remotely, from anywhere in the world.
In addition, intelligent latches can control whether an individual can gain access into a maintenance area of the vehicle. The owner can also track door status of the equipment, when an access panel was opened, if it was closed, who accessed it and can even trigger alerts to the driver if a door is not properly secure. For each time the door is accessed, a digital record of activity is generated that can be used later to improve vehicle efficiency. This information is available remotely and can be networked with other security systems that connect with the IoT.
The need for quick, reliable access to off-highway equipment is as critical today as it will be to the autonomous vehicles of the future. Cloud-based electronic access solutions, like  Bluetooth controllers, provide unique and valuable information for off-highway equipment providers that have implemented IoT-level connectivity and intelligence in their operations. These solutions provide a level of physical security that is extremely flexible and much more secure than mechanical keys, while delivering remote access tracking and control of valuable equipment.