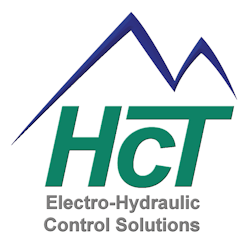 208 Gold Flat Court
Nevada City, CA 95959
USA
High Country Tek, Inc. (HCT) is North America's foremost independent designer and producer of modular, ruggedized digital and analog electronic controller products for the fluid power industry. The modules are typically used in mobile, industrial and marine applications, but are also applied successfully in several other growing market segments. HCT's market neutrality and flexible product configuration approach allows easy integration with virtually any hydraulic OEM products for easy, simple and accurate control of valves, pumps, sub-systems or systems.High Country Tek has an industry unique product protection system, with every product encapsulated in flame resistant material for reliability, electrical integrity and complete environmental security. HCT is also a market leader in many application arenas, including hydraulic generator and fan system controls where significant fuel , emission and operational savings can be realized by using one of the company's specialized units to optimize the applications operation.
Request More Information
Fill out the form below to request more information about
High Country Tek, Inc.