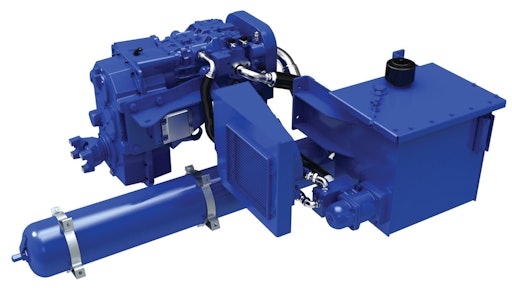 Eaton Corp. has announced its exit from the hybrid electric vehicle market in North America. The company will cease with its efforts to design and produce power takeoffs for utility trucks as well as parallel drives for delivery trucks.
The company say a weakened market demand, particularly in the United States, led to the decision. As part of this, Eaton cites expiring government incentives for alternative energy technologies, stabilization in diesel prices and the increasing presence of heavy-duty natural gas vehicles as reasons for dropping its hybrid program in North America.
In 2013 the company announced it was going to drop its Hydraulic Launch Assist technology for refuse trucks, as well. The company will continue to service the hybrid electric vehicles already in the market.
Learn more about Eaton's Hydraulic Launch Assist technology in the article Who you calling a hybrid? from the July/August 2013 issue of OEM Off-Highway magazine.
Eaton will continue its R&D efforts for improvements to its hybrid electric technology in China and Europe, where the company has seen more opportunity for the technology.
Companies in this article