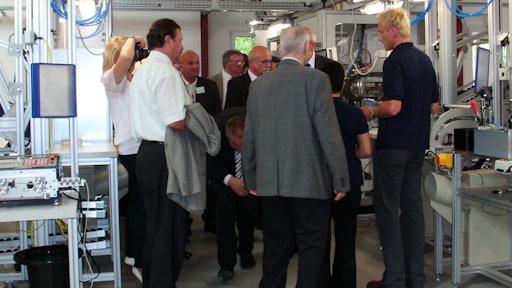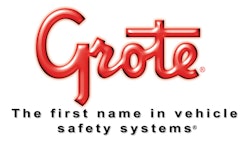 Grote Industries continued worldwide expansion of its truck lighting and vehicle safety systems business with the opening of its new production and customer service facility in Niederwinkling, Germany, located near Munich. Grote's Niederwinkling facility supplies LED products to various producers of commercial vehicles, construction and agricultural machinery throughout Europe. 
Grote's new European headquarters is a state-of-the-art lean manufacturing facility for its European LED truck lighting products. The facility's opening commemorates the start of production in the new Niederwinkling production hall.
"The opening of our new Niederwinkling offices is a major step towards providing local service and support for our European and global customers," says Grote President and COO Dominic Grote. "It is also a very significant milestone towards transforming Grote from a primarily North American company to a true multinational enterprise. This new location will enable us to service our growing list of European customers with the latest in high quality LED lighting technology, manufactured with Grote's newest lean production work cells."
"We are very pleased that we have been able to improve our presence in Europe during last year. Now one of our major production locations is near many of our larger customers," says Klaus Vetterl, managing director for Grote Europe. "This was achieved primarily due to the new young team we have placed here in Niederwinkling.  Not only do we have extensive production capability in Europe, we have customer service and our sales and marketing for Europe centrally located for maximum customer service."
The opening ceremonies included a traditional Bavarian reception and plant tour for a full list of guests, including many of Grote's European customers, as well as regional and local officials along with family and friends of the Grote Europe Team.