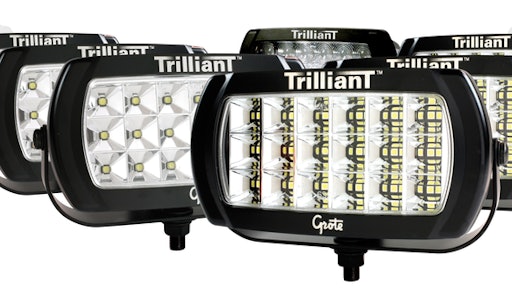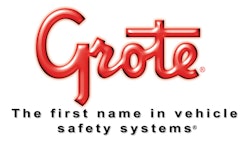 Grote Industries, a world leader in high-performance LED lighting technology for the transportation industry, announces the introduction of six new versions of its Trilliant LED WhiteLight Work Lamp.
Grote's Trilliant family was already the largest and most advanced line of LED WhiteLight Work lamps in the industry. Trilliant work lamps have gained popularity with their array of powerful, yet controlled beam patterns and superior performance characteristics. The six new products strengthen Grote's position in the fire truck, ambulance and workboat markets.
"Grote spent time with Fire Chiefs, ambulance fleet managers and workboat captains, asking them how we could make our work lamps perform better in their unique environments," says Chris Cammack, product manager of WhiteLight LED for Grote Industries. "Our six new work lamp versions are the direct, engineered result of our work in the field."
Three of the new work lamps feature white housings, while three more are designed with on-lamp switches. Both groups come with spot, flood and wide flood beam pattern options. Grote has also engineered a new reflector technology that produces 4,100 lumens in both flood and wide flood versions of the lamps. All lamps are compatible with 12-Volt power systems. The flood versions feature multi-Volt capabilities that allow them to operate with 24-Volt power systems as well.
"The on-lamp switch gives the user more control at the site of the light source," Cammack says. Enhanced lamp functionality, along with the broadening of our work lamp options and our sizable distribution network, make our Trilliant LED WhiteLight Work Lamps a more attractive choice, particularly in the aftermarket arena."
Cammack notes that Grote has the widest aftermarket distribution network in North America and that it will leverage this competitive advantage to bring its Trilliant LED WhiteLight Work Lamps to existing fire truck, ambulance and workboat fleets across the continent.