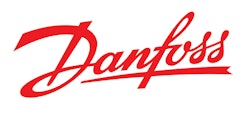 Danfoss introduces a new Functional Safety Solution, a complete functional safety package that greatly simplifies safety certification efforts for off-highway original equipment manufacturers (OEMs). The Danfoss Functional Safety Solution saves OEMs time, cost and engineering effort throughout the process of building functional-safety certified equipment.
The new Danfoss Functional Safety Solution represents all Danfoss components, software, processes and training that help customers comply with safety standards, such as the European Machinery Directive 2006/42/EC and other harmonized standards. No matter the specific functional safety needs, partnership with Danfoss enables customers to achieve Functional Safety certification more easily, reduce total installation costs and accelerate time to market.
"Meeting functional safety standards can be a complex, time-consuming and costly process that strains OEM resources," says Torben Juul, Functional Safety Manager at Danfoss Power Solutions. "With the Danfoss Functional Safety Solution, our customers can focus on their core competencies while relying on Danfoss for functional-safety solutions, expertise and experience."
Complying with the European Machinery Directive 2006/42/EC and other harmonized standards demands intricate knowledge of legislation, components, software, design processes, applications and documentation.
Danfoss Functional Safety Solution offers customers functional safety support on topics ranging from risk assessment to system validation.
Risk Assessment
When addressing functional safety, mobile OEMs must first understand complicated functional safety standards, challenges, process steps and critical deliverables. To begin their certification effort, OEMs must learn and complete the risk assessment process. With the new Functional Safety Solution, Danfoss shares extensive knowledge and application experience through the customizable Functional Safety Fundamental Training and Risk Assessment Training modules. These introductions to functional safety concepts and risk assessment help OEMs approach functional safety and risk assessment more efficiently and intelligently.
System Design
Most component choices on the market today are not functional safety-certified, and some are not even certifiable. Danfoss Functional Safety Solution offers high-quality controllers, PVG proportional valves and piston pumps that are already safety-certified by third-party company Exida. The integration of certified components available with the Danfoss Functional Safety Solution reduces design time and speeds time to market by eliminating the need for OEMs to have components or subsystems independently certified.
Application Programming
Without guidance or processes to support functional safety, application programming can demand significant engineering resources. The Danfoss Functional Safety Solution simplifies the functional safety aspects of software development with the Software Product Development and Launch Process (PDLP), functional safety certified by TÜV-Nord up to Safety Integrity Level 3 according to IEC 61508:2010. Following the guided workflow of the Software PDLP dramatically reduces programming time and cost associated with creating certifiable software, enabling customers to focus on their technical solution. Danfoss experts can provide Software PDLP Training and consultation throughout the programming process.
System Validation
System validation can be a complicated and time-consuming effort for customers. Validation requires studying technical information of all components to learn the Safety Integrity Level and critical data like Mean Time To Dangerous Failure — information that can be difficult to obtain or unreliable in some situations. The Danfoss Functional Safety Solution provides transparent documentation related to certified and non-certified components, saving significant validation time and making clear exactly what customers need during validation.
"At Danfoss, we have a robust functional safety team to support OEMs through the entire process of developing safety-certified machines," Juul says. "As OEMs grow and their functional safety needs evolve, so will our support."