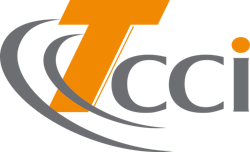 T/CCI and Red Dot, a world leader in mobile HVAC systems and components for heavy-duty commercial and military vehicles, have partnered since 2007 to become the customer's first choice for performance, durability and a reliable supply of product.
Red Dot uses QP31 compressors in a wide range of factory-installed HVAC units for Pierce fire truck models. The QP31 delivers the performance and reliability that Pierce fire truck customers expect. Fire and rescue is one of the most demanding heavy-duty HVAC applications there is and with large cabs, it requires multiple A/C units to cool as many as eight firefighters in full bunker gear. A dual-evaporator system can have more than 9 lbs. of refrigerant and 65 to 80 ft. of A/C line. The suction line may run 20 ft. These are large systems that demand a true heavy-duty HVAC system with a compressor that can withstand the elements.
T/CCI's family of swash plate compressors like the QP31 model offer superior NVH characteristics complimented by less noise, vibration and harshness. They are offered in direct mount and ear mount bodies and 3 eye, 5 eye and Spring Leaf clutch options. Their Ball and Shoe design provides flexible movement, promoting better lubrication and extending compressor life.
Citing T/CCI's deep understanding of the needs of Red Dot customers, Red Dot knows that the T/CCI brand means products that are backed by industry-leading design engineering, validation testing and quality control in order to deliver ultimate assurance to their customers.
"T/CCI is an American company with engineering, sales, and support staff right here in the United States. The company is in control of its product from the start and its testing and validation lab in Illinois is one of the industry's best," says Bill Jewell, Aftermarket Marketing Manager at Red Dot. "Our customers are our number one priority and T/CCI understands that and ensures that we deliver only the best. Having T/CCI as our A/C compressor supplier has been critical to our business and a fundamental reason why we can keep Pierce fire trucks cooled and running optimally."


Companies in this article