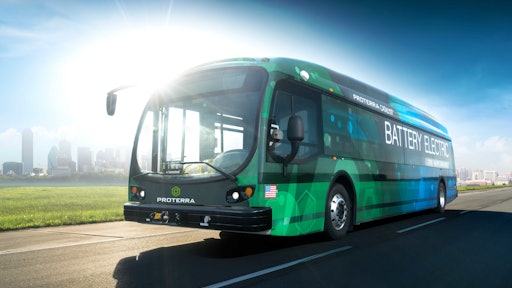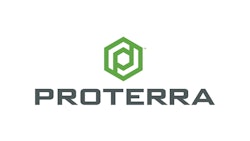 On September 12 at the American Public Transit Association (APTA) Annual Meeting, Proterra, the leading innovator in heavy-duty electric transportation, unveiled the newest addition to its fleet of zero-emission vehicles: the Catalyst E2 Series, named for its unprecedented Efficient Energy (E2) storage capacity of 440–660 kWh. Last month, an E2 Series vehicle achieved a new milestone at Michelin's Laurens Proving Grounds where it logged more than 600 miles on a single charge under test conditions. Its nominal range of 194–350 miles means the Catalyst E2 Series is capable of serving the full daily mileage needs of nearly every U.S. mass transit route on a single charge and offers the transit industry the first direct replacement for fossil-fueled transit vehicles. The high-mileage Catalyst E2 Series joins the existing Catalyst FC and XR Series vehicles, designed for circulator and intermediate-mileage routes, respectively.
The Future of Transit Arrives: Proterra Customers Across the U.S. Praise Electrified Transport
Compelled by a total cost of ownership significantly lower than fossil fuel-based alternatives, transit agencies across the U.S. agree that diesel's dominance is waning, giving way to the economic and environmental benefits of battery-electric mass transportation.
Barry Barker, Executive Director, Transit Authority of River City, says, "TARC now has [the] largest deployment of Proterra battery-electric buses east of the Mississippi. Providing both environmental benefits and cost savings, these buses are a symbol of Louisville's sustainability efforts. We are proud of these positive impacts and to call Proterra a partner, as they pass this key milestone in their journey as the foremost transport innovator in the world."
Doran Barnes, Executive Director at Foothill Transit, says, "We just surpassed one million miles of revenue service with our battery-electric Proterra fleet, and we're looking forward to many more miles to come. Since our first EV bus procurement with Proterra in 2010, we knew that zero-emission buses were the future of mass transit. Now, with the new Catalyst E2, this vision is a reality. We're excited by the possibilities of an all-electric future."
Jonathan Church, Administrator at Worcester Regional Transit Authority (WRTA), says, "More and more, we're witnessing our neighbor agencies consider all-electric buses, as they see how well our Proterra buses have weathered some of the ugliest Northeast snow storms. We look forward to continuing our partnership with Proterra as their technology continues to expand within North America."
2.6 Million Miles and Counting
With annual sales already 220% higher than 2015, Proterra is experiencing a breakthrough year in the mass transit sector and expects the debut of the Catalyst E2 Series to only further magnify this success. Doubling production in 2017 to serve unprecedented customer demand, Proterra will have both of its manufacturing lines in full operation in Greenville, SC, and the City of Industry, CA. To date, Proterra buses across the United States have completed over 2.5 million miles of revenue service, displacing 540,000 gal. of diesel, and eliminating over 10 million pounds of carbon emissions.
"Proterra's primary goal has always been to create a purpose-built, high-performance electric vehicle that can serve every single transit route in the United States. Today, with the unveiling of the Catalyst E2 Series, that goal has been achieved," says Ryan Popple, CEO of Proterra. "The question is no longer who will be an early adopter of this technology, but rather who will be the last to commit to a future of clean, efficient, and sustainable mobility. With the Catalyst E2 offering a no-compromise replacement for all fossil fuel buses, battery-electric vehicles have now broken down the final barrier to widespread market adoption."