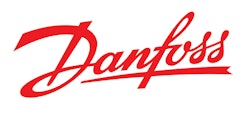 The PLUS+1 platform helps overcome most programming challenges and time-consuming parts of building intelligent control systems into your machine. To stay ahead of changing industry needs, Danfoss Power Solutions is continuously improving and updating PLUS+1 GUIDE and Service Tool. The latest version of PLUS+1 GUIDE and Service Tool has launched.
The release of version 10.1 expands on the features introduced in 10.0. The enhanced screen editor allows for faster UI Creation with the updates to the Configure Object Interface. The STRING data type is now supported for a number of GUIDE components along with debugging and Service Tool support. The update comes with enhanced security by Multiple Tool Keys in a system.
Version 10.1 PLUS+1 GUIDE and Service Tool additional features:
Screen Editor Updates

STRING Data Types

Enhanced Menu Structure

PLC Interface Editing

Multiple Tool Key Support

Embed Passwords in Telematic devices

PLUS+1 Interlink
Fast. Easy. Open.
Version 10.1 continues to follow the concept of fast, easy, open. Many improvements to Screen Editor, enhanced STRING support, GUIDE Menus and PLC Editor expands on the PLUS+1 strategy when developing applications. "All of our versions of PLUS+1 Tools have delivered on the Fast, Easy Open strategy," says Claes-Goeran Svensson, Director PLUS+1 Tools at Danfoss Power Solutions. "The PLUS+1 Interlink enables the most common data links for our Service Tool and the fourth consecutive Screen Editor update makes display applications even easier and faster to design." Ensuring an open approach, PLUS+1 Interlink, the PLUS+1 Service Tool communicates in a secure way over WiFi, Ethernet, Bluetooth and USB.
Unleash the Power of PLUS+1 GUIDE & Service Tool
The free Express License provides a no-risk introduction to the platform. It includes all PLUS+1 Compliance blocks for easy programming, with no restrictions on saving, compiling, or downloading. The Express License includes a free 90-day Professional Trial, which is intended for those using advanced professional features.
The Professional version includes Danfoss-engineered function block libraries and is designed to accommodate professional machine developers. You also have full access to our tools and libraries to help speed up your software development process.