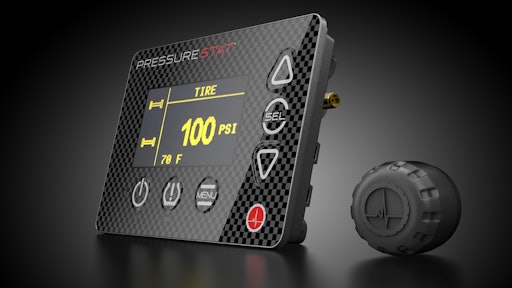 Bridgestone Americas, Inc. (Bridgestone) will showcase its integrated portfolio of products, technologies and services for the off-the-road (OTR) industry at North Hall booth #N13166 during CONEXPO-CON/AGG 2020 in Las Vegas. Bridgestone will demonstrate how the company is delivering innovative solutions beyond the tire for total asset management, which are designed to help operators move more each day and reduce unplanned downtime.
"At Bridgestone, we're going beyond the tire to deliver a full suite of product, technology and service solutions that maximize productivity and help customers improve their business," says Bridget Neal, President, OTR, U.S. and Canada, Bridgestone Americas Tire Operations (BATO). "Today's OTR customers cannot afford downtime. They require increased productivity and reduced operating costs. CONEXPO 2020 is a unique opportunity for us to showcase our innovative solutions that we believe will help our customers move more each day and lower their total cost of ownership."
At CONEXPO-CON/AGG 2020, Bridgestone will demonstrate how the company is helping OTR customers move more than 1,000 tons per second through its full suite of solutions. Tailored to the specific needs of construction and aggregate mining industries, visitors to the Bridgestone booth will experience a variety of integrated technologies that monitor and track tire health to help prevent downtime. Central to this area of the exhibit is a demo of the next generation Bridgestone PressureStat Tire Pressure Monitoring System (TPMS) solution.
Showcased at CONEXPO-CON/AGG for the first time, PressureStat is designed to prevent tire-related incidents in OTR tires sizes 49 in. and below, which can help lead to more uptime and increased productivity on the jobsite. The Bridgestone exhibit will feature a prototype of the next generation PressureStat system, which features an improved sensor design. It also enables automated communication about tire pressure in real time to an entire network of stakeholders.
PressureStat is uniquely designed to integrate with TreadStat, the Bridgestone tire and rim management system. Show attendees will see firsthand how the technologies work together to track tire pressure, monitor the entire service life of a tire, as well as unlock new insights for improved efficiency.
Bridgestone offers a large portfolio of products for the construction and aggregate mining segment. At CONEXPO 2020, the Bridgestone booth will feature interactive displays to demonstrate how important it is for customers to have the right product for the job. These displays include:
A tire display wall categorized by segment, demonstrating how each tread pattern is specifically designed for the intended application. In addition, the booth will showcase the featured Bridgestone VRQP tire, which provides maximum traction in quarry applications, and the Bridgestone VJT tire, which is designed for enhanced cut resistance on the construction site.
A Bridgestone Golf ball-fitting booth that helps identify the right golf ball for each player's game. The interactive experience captures video of a golfer's swing and analyzes it against Bridgestone Golf's innovative product lineup and database of player data to find the perfect match. Just as a golfer needs the right ball for their swing, Bridgestone partners with OTR customers to analyze operations and make recommendations on products, technologies and services that address business needs, maximize uptime and increase efficiency.