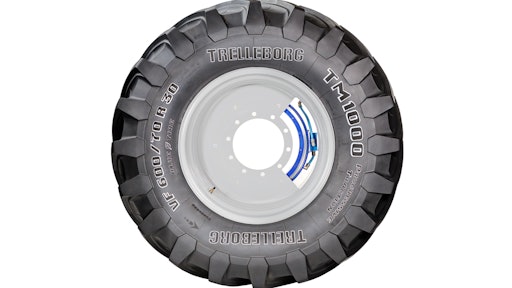 Trelleborg Wheel Systems and Dana Incorporated have jointly developed a revolutionary Central Tire Inflation (CTIS) system for the agricultural machinery industry. The concept of the new CTIS system will be displayed at Agritechnica 2019 (November 10-16).
Named CTIS+ Inside, the full OEM integrated central pressure control system will enable tractor drivers to inflate or deflate tire pressures directly from the tractor cabin, according to the recommended pressure calculated by the advanced Trelleborg Load Calculator (TLC) software.
Paolo Pompei, President of Trelleborg Wheel Systems, says, "In the near future, we believe that the integration of advanced CTIS systems within the new generation of tractors will significantly boost farming efficiency, making the industry more productive and sustainable. Our recent research demonstrates that the adoption of the correct inflation pressure can cut farming variable costs by as much as 20%, while reducing the environmental footprint of farming operations."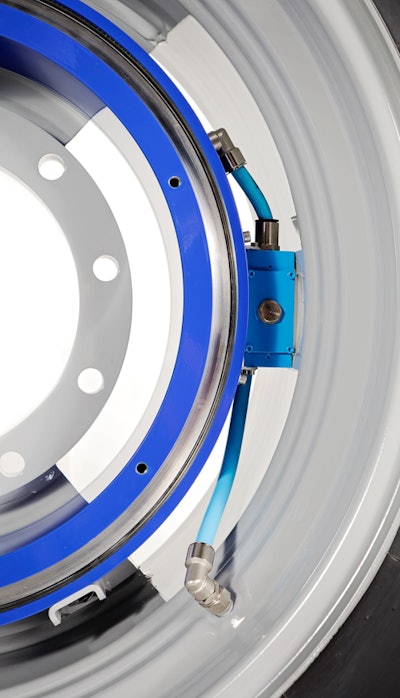 The new system builds on the traditional functionalities of CTIS systems currently in the market, by integrating new and advanced components with state-of-the-art pressure software intelligence, provided by Trelleborg's TLC software. Pompei adds, "According to our latest customer surveys, the adoption rate of CTIS systems will accelerate over the next 3-5 years. By 2025, CTIS solutions will equip one out of three tractors with over 120 hp in Europe and North America. At the same time, we believe that this trend may accelerate if the industry is capable of offering an affordable, efficient, safe and easy to use CTIS system. This is why Trelleborg initiated this journey several years ago by pioneering smart tire technologies such as Variable Inflation Pressure (VIP) and TLC (Trelleborg Load Calculator). At the same time, we decided to partner with a leading industry player like Dana, to complement our technology and extend our solution to leading tractor manufacturers and professional farmers."
"Trelleborg and Dana have built strong relationships with leading tractor manufacturers through highly engineered innovations that improve performance," says Aziz Aghili, President of Dana Off-Highway Drive and Motion Technologies. "The joint development of Trelleborg's CTIS+ Inside technology will enhance the efficiency and productivity of professional farming while further strengthening our reputations and the awareness of our brands within the agricultural sector."
Trelleborg and Dana are currently working closely with leading tractor manufacturers to make the new solution available during the configuration of new tractors. "Our ambition is to make the new solution accessible to farmers for the new generations of tractors and agricultural machines by the end of 2020. In time, the solution will be also available for aftermarket, as a retrofit system," concludes Pompei.
Companies in this article