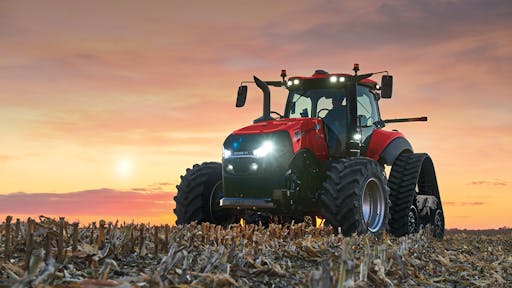 Case IH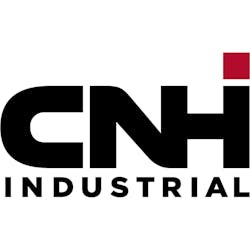 CNH Industrial N.V. announces its agreement to acquire AgDNA, a leader in Farm Management Information Systems (FMIS). This acquisition will enable CNH Industrial's customers, and those of third party agricultural machinery, to benefit from AgDNA's single point data integration, mapping and analytical tools. Paired with CNH Industrial's agricultural brands' fleet management telematics, the combined solution will empower farmers and agribusinesses to consolidate a wide range of agronomic data streams, arising from a range of inputs such as machine, agronomic and third party data – including crop prices and weather information – into a single platform, to facilitate expedited decision making. As this open platform works across data sources and brands, it effectively standardizes all data inputs, making it possible for mixed fleet owners to view all data in a uniform manner in one place.  
The acquisition was announced in conjunction with the company's Capital Market Day in New York, NY. During that event, the company laid out is new 5-year strategy which includes increasing its digitization and connectivity offerings. Having access to the AgDNA technology will aid this. 
Read more about the company's new 5-year strategy.
According to Hubertus Mühlhäuser, Chief Executive Officer, CNH Industrial, the AgDNA technology "is very similar to what what we wanted to achieve with AFS and PLM solutions." He went on to say that it will bring those previous CNH technologies to a more competitive stage. "We're going to make a major step toward [being on par] with our competitors...and in some cases we're going to overtake them."
He said this was just a first step, and the company would be making more investments in other areas.
In line with CNH Industrial's longstanding approach to data control, farmers will continue to control all data utilized by the system as well as maintaining the ability to use the variety of in-house and third-party applications that best suit their farming operation. Furthermore, the acquisition of AgDNA complements CNH Industrial's existing range of precision farming software solutions partnerships.
"CNH Industrial is committed to further digitalizing modern agriculture, with the clear ambition to develop a comprehensive suite of digital and connectivity services to help our customers run their farming operations in a seamless and productive way," said Mühlhäuser. "The acquisition of AgDNA, is further evidence of our continuing investment in digital farming."  
This FMIS will be commercialized from Q4 2019 onwards, initially in North America, through the Case IH and New Holland Agriculture dealer networks. It enhances the agronomic feature-set capabilities of Case IH AFS Connect and New Holland MyPLM Connect and represents another step in bringing the brands' dealer networks closer to their customers enhancing overall farming productivity through decision-making efficiencies.
Companies in this article