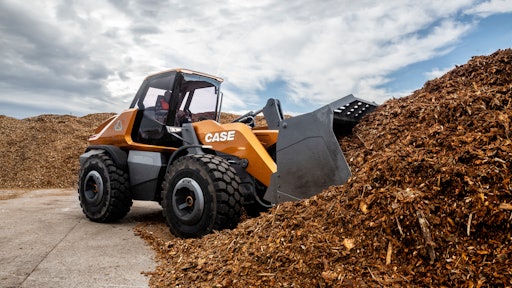 CNH Industrial
On September 3, CNH Industrial held its Capital Markets Day at the New York Stock Exchange. During the event, the company laid out its strategic plans for the next 5 years and how each of its brand segments will progress under this new corporate vision, entitled Transform 2 Win.
Through strategic investments, including those in its technology, the company aims to achieve net sales growth of 5% annually by 2024. In addition, these investments are expected to help the company either regain or reinforce its market share in the various segments in which it operates—agriculture, construction, commercial transportation and powertrains.
According to Hubertus M. Muhlhauser, Chief Executive Officer of CNH Industrial, the company has already delivered on three corporate priorities it set 1 year ago:
Continued operational performance with consistent margin improvements.
Developed strategic roadmap and addressed portfolio questions.
Build leadership team and organization to deliver in a rapidly changing business environment.
To meet the third priority, a new organizational structure was announced in January. The aim of doing so was to accelerate global growth and profitability, as well as strengthen its Global Executive Committee. "We've done this with a good blend of existing strong talent and talent that we brought in from the outside," said Muhlhauser.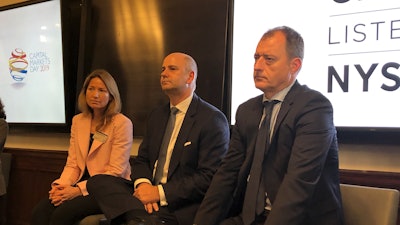 CNH also announced that as part of the new strategy, it will separate its on- and off-highway brands into two new corporate entities. Muhlhauser said there is "not enough synergy between on- and off-highway to have them both under one roof." Both also require significant investments that can be better achieved by separating the segments.
The construction and agricultural equipment brands—including CASE Construction Equipment (CASE CE) and New Holland Agriculture—will be part of the off-highway business. FPT Industrial, IVECO, IVECO Bus and Heuliez Bus will comprise the new on-highway business.
Market trends to be key drivers
Economic and social macrotrends such as population growth and increased urbanization will play a large part in the company's future developments, and aid growth in its various segments. Muhlhauser said the rise in urbanization will be a key driver for the construction industry due to the infrastructure necessary to support it and an "enormous need for infrastructure development."
Climate change will also be a key factor. He noted that 11% of the world's population is vulnerable to climate change impacts. "There is a real existence and threat of climate change," he said. "As responsible corporate citizens, we must constantly work to adjust our business practice to the reality that we, as inhabitants of this planet are changing the environment. We do have a responsibility to conduct our business in a way that does not negatively impact the environment.
"For us, we see sustainability as a business enabler that will help us provide a real, competitive advantage."
Muhlhauser said the megatrends impacting the industry, and drivers for CNH's future product development are:
Digitalization – This is being driven by a broad diffusion of digital and connected applications, and will lead to connectivity being seen as the "new normal."
Autonomy – Automation is being enabled by digitalization and robots, and will bring about more vehicle, process and task automation.
Servitization – The rise of "as a service" offerings in capital goods will continue and in turn lead to emerging service models.
Alternative Propulsion – Tightening emissions regulations and awareness of climate change is creating a desire for more alternative power sources.
As part of its alternative propulsion development strategy, and quest to be a sustainability leader, CNH announced an investment and partnership with Nikola Motor Corp. CNH will provide funding and expertise in the areas of product development, manufacturing, engineering and other technical assistance. It will also supply certain key components to accelerate production time of fuel cell and battery-powered trucks, said Gerrit Marx, President, Commercial and Specialty Vehicles at CNH Industrial.
Nikola will contribute technologies including its fuel cell expertise, e-axles, on-board hydrogen fuel storage, and power electronics. Marx said the strategic near-term project milestone for the two companies is to combine Iveco S-WAY truck technology with the battery-electric Nikola Tre cabover concept truck introduced earlier this year. "This new model will be engineered for both the U.S. and European market," he said. Testing is anticipated in late 2020 and first customer deliveries in 2021.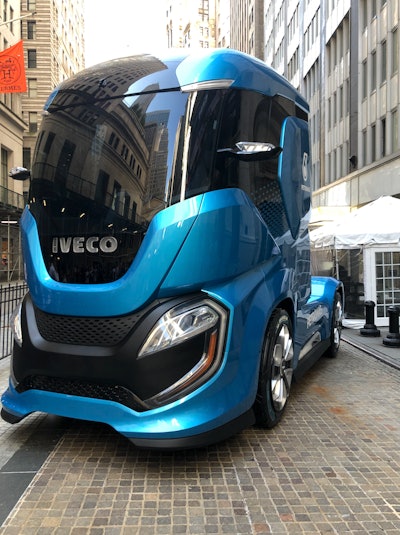 The company has set out a handful of functional strategies to achieve its corporate-wide transformation. These include:
Digitalization
Muhlhauser said over the course of the next 5 years, 85% of the company's new products will digitally born and created. "This is of paramount importance as connectivity is the driver and enabler for automation as well as services."
Aftermarket Solutions
For aftermarket products, new services and tools will help drive growth from today 16 to 20% of net sales. Muhlhauser expects it to outgrow equipment sales. "The investments
that we make in the digital aftermarket infrastructure will support this ambition."
80/20 Simplification
All segments within CNH have embraced the 80/20 simplification methodology which was first rolled out in 2018. This focuses on both customers (aka dealers) and product lines. The dealer network will be simplified over the course of the next 5 years by 10% in order to create one that is stronger and more viable, said Muhlhauser. For product lines, there will be a 50% reduction in complexity and variation of models.
Segment goals
Each industry segment within CNH has its own goals to achieve as part of the new Transform 2 Win strategy.
Construction
Achieving a focused leadership position is the driver for the company's construction equipment brands which include CASE Construction Equipment (CASE CE), ASTRA heavy-duty quarry trucks and New Holland Construction. The key priorities laid out to meet this goal include:
Focus on attractive products & markets
Deliver turnaround & earn right grow
Leverage channel synergies with agriculture segment
Within the next 5 years it anticipates net sales CAGR of 7% and an investment of $1.2 billion.
Agriculture
The agriculture segment—comprised of the Case IH, New Holland Agriculture and STEYR brands—is aiming to be a leader in sustainable agricultural solutions. This will be achieved by:
Offering leading precision farming solutions
Position brands distinctively
Providing superior performance & quality
A CAGR of 5% is anticipated over the next 5 years for net sales, and an investment of $5.6 billion.
Commercial Vehicles
IVECO, which develops heavy-duty trucks and buses, and the Heuliez Bus brands have a goal of becoming the leader in sustainable transportation. In addition to the new partnership with Nikola, it will do so by
Repositioning the heavy-duty product line
Extend leadership in alternative propulsion
Realize global growth through partnerships
The segment anticipates a 1% CAGR in net sales through 2024 and investments of $4.2 billion.
Powertrain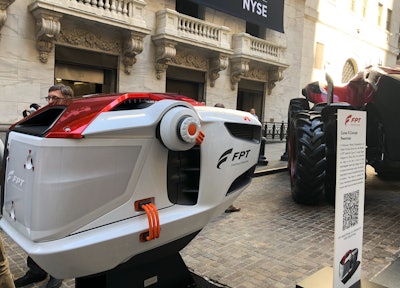 FPT Industrial aims to be the leader in alternative propulsion. The key priorities for doing so include:
Enlarging alternative propulsion portfolio
Enhancing margin in investment-heavy environment
Drive non-captive sales growth
Net sales are set to achieve a CAGR of 5% and investments of $1.9 billion are anticipated.
"We are excited by the opportunity that this overall Transform 2 Win strategy will create over the years," concluded Muhlhauser. "With the three building blocks of margin growth, portfolio changes, and organic and inorganic growth opportunities that are grounded in concrete actions and a clear execution commitment…we believe that we are truly at a defining moment in CNH Industrial's history."
Companies in this article