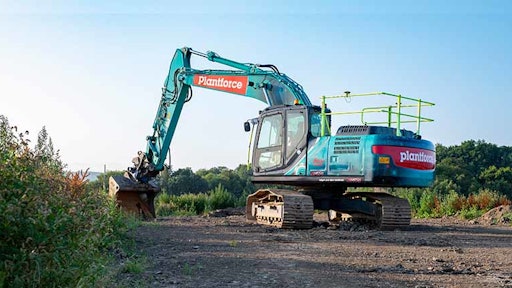 Leica Geosystems
Leica Geosystems, part of Hexagon, has announced an integration partnership with Xwatch Safety Solutions Ltd, a UK-based manufacturer for safety solutions, to transform jobsite safety by interconnecting excavator height control and slew control with Leica Geosystems 2D and 3D machine control and safety awareness solutions.
Heavy construction consistently ranks in the top three industries worldwide for serious injuries and fatalities. Whether you're operating heavy equipment or working around the machinery, keeping everyone alert on the jobsite helps to eliminate accidents. Addressing these risks and helping prevent incidents on construction sites, constituted the primary motivation behind the integration of the Leica iCON safety awareness solution portfolio with the Xwatch XW series of safety systems.
Xwatch brings years of experience to solve problems using a fresh new attitude. With their XW series, Xwatch revolutionises the safety market, with height control, slew control and rated capacity indication (RCI). The Xwatch safety systems monitor machine height and slew movement and are designed to accurately restrict movement using 'feather touch' proportional hydraulic control. An operator can limit the excavator's height and side boundaries thereby defining a working zone to increase safety around the machine. The Xwatch product range offers a cost-effective solution with products based on the latest hardware technology within the automation sector.
"We are delighted with this partnership between Leica Geosystems and Xwatch Safety Solutions. The integration of our XW series directly into Leica Geosystems MC1 ecosystem is a global first and a true revolution in safety,"  says Dan Leaney, Director of Sales and Operation for Xwatch Safety Solutions Ltd.
"Through the integration of our Leica PA80 with Xwatch XW series we aim to provide solutions that protect assets and infrastructure but most importantly allow people to always see their families after a hard day's work," concludes Brad Mullis, Product Manager for Safety Awareness Solutions at Leica Geosystems.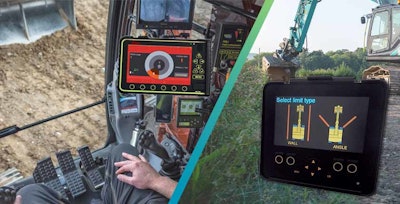 Connected safety on your jobsite: integrating the Leica iCON PA80 and Xwatch XW series
As previously announced, users of the popular Leica MC1 machine control platform can already leverage their investments by running the new safety awareness solution, the Leica iCON PA80, directly on their existing machine control system. The solution integrates safety awareness into the machine control platform and automatically alerts operators on the screen of the same device they use for ongoing machine operations. The safety awareness solution can be used for dozers, excavators or any other heavy equipment using the Leica MC1 machine control system.
"With the integration of Xwatch into Leica MC1, we are now not only able to alert the operator but are able to proportionally slow down and stop a machine when a wearable device is detected in a configurable zone," explains Mullis. "In addition, by leveraging Leica ConX cloud solution, comprehensive logs can be downloaded and distributed for analytics within contractors' existing management processes."
"The Leica PA80 personal alert solution has been integrated into the Xwatch controller. This takes safety to a whole new level. The wearable device worn by the field personnel can link with all machines on site creating greater awareness and a much safer working environment. Our aim at Xwatch is to evolve safety solutions for the heavy construction industry," concludes Leaney.
Contractors already use both technologies, for which the partnership will provide additional synergies. "We are particularly proud that we were the first plant hire company in the UK to use the Leica Geosystem fitted semi-automatic excavator," says Plantforce digital manager, Dale Hawkins. "At Plantforce we pride ourselves as being innovators in our field, providing the very latest machine technology to our customers, and Xwatch falls into this category. This combined safety solution with a reliable, easy-to-use system and an excellent after-sales service is why we have the confidence in Xwatch and Leica Geosystems products to enhance our commitment to safety."