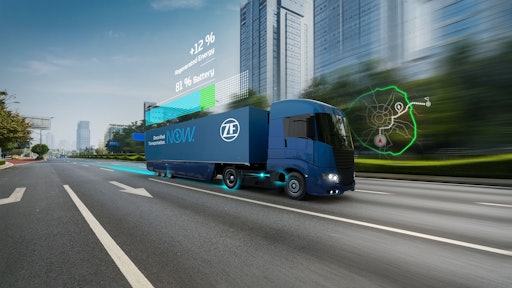 ZF Friedrichshafen AG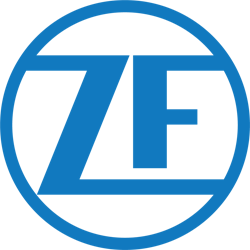 ZF has announced the successful launch of its new Commercial Vehicle Solutions (CVS) division with effect from January 1, 2022. Further accelerating ZF's ambitious global commercial vehicle growth strategy, CVS will build on the group's leadership position at the vanguard of developing solutions for safer, sustainable, and digitalized transportation. The new division brings together ZF's Commercial Vehicle Technology and Commercial Vehicle Control Systems divisions, the latter of which was formed from ZF's May 2020 acquisition of WABCO.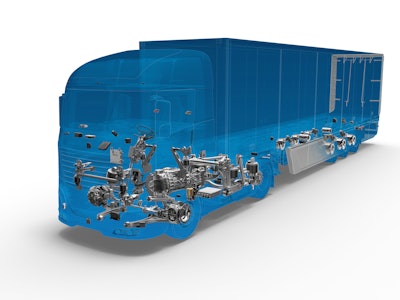 "On track to be the world's largest technology component and systems supplier to the commercial vehicle sector, ZF's new Commercial Vehicle Solutions division is uniquely well placed to help address the challenges of the commercial vehicle industry world-wide," states Wilhelm Rehm, Head of CVS division and Member of the ZF Board of Management. "In line with ZF's 'Next Generation Mobility' strategy and further building on the significant technology advances achieved in parallel with the integration process, CVS will accelerate ZF's global growth strategy.
"Ensuring that we continue to be close to our customers in every region, CVS is structured to deliver value-enhancing synergies and benefits for truck, bus, coach and trailer OEMs, as well as fleets, wherever they are located world-wide," added Rehm.
"The global launch of ZF's Commercial Vehicle Solutions division powerfully combines all of ZF's commercial vehicle technology expertise and capabilities within one division and successfully concludes the integration of WABCO," explained Julien Plenchette, senior vice president, Americas, CVS Division, ZF Group. "With our 100+ years of technology expertise, as well as a comprehensive CV aftermarket portfolio, ZF offers North American customers an unparalleled portfolio of fully integrated solutions to support truck, bus, coach and trailer OEMs and fleets across the full commercial vehicle lifecycle."
ZF's Commercial Vehicle Solutions division is supported by approximately 25,000 employees networked across 61 locations in 28 countries.