CalAmp
Asset Lifecycle Management is a business process that aims to maximize the efficiency and optimize the profits generated by a specific asset or piece of equipment throughout its lifecycle. This includes every aspect of the asset's "life" from the conceptual design phase through regular usage, maintenance, and operation, to the eventual decommission and replacement of the asset.
For the asset lifecycle management of heavy equipment, it is crucial to understand the hourly operating and owning costs of each vehicle. For this reason, maintaining a clear view and understanding of a vehicle's usage, location, and scheduling at all times is paramount. Through telematics, OEMs are in a unique position to deliver this level of visibility to help customers minimize losses and maximize their profits, return on investment, and productivity on critical projects.
Below are four key ways that asset lifecycle management through telematics and asset management software can help customers get the most bang for their buck when it comes to their heavy equipment and drive additional revenue streams for OEMs.
1. Asset Maintenance Schedule
One of the best ways for OEMs to support their customers and generate recurring revenue through parts and labor is tracking and scheduling timely maintenance and service. However, the amount of time it would take to manually track each asset across a fleet at all times would certainly lead to errors, and eventually, productivity loss and downtime due to mismanaged maintenance. To address this issue, telematics can automate the collection of data required to drive maintenance schedules, even down to the specific hours-of-use for each asset. Integrated asset management applications can then automatically alert project owners, managers, and OEMs when a vehicle is due for regular maintenance.
While much of maintenance scheduling can be predicted based on usage, sometimes equipment issues happen and unanticipated maintenance is needed. With equipment performance data, these issues can be detected in real-time, such as an engine fault. This system of automated alerts saves managers both time and money by not only automating the notification process, but also providing continuous monitoring of all assets. Any maintenance, fault or service trigger can initiate a maintenance work order. The subsequent workflow can be followed through by a third-party maintenance management solution.
By leveraging telematics and asset management software, reports can also be run on-demand and shared with OEMs, and customers alike, to provide a holistic image of health across an entire equipment fleet at any given time.
2. Asset Location Monitoring
In addition to automating workflows directly associated with routine and reactive maintenance, telematics and asset management solutions can also provide insights into asset location. So, if an alert arises regarding a specific maintenance request needed for a specific vehicle, the asset can be quickly located via GPS. Real-time GPS tracking can provide the best route from the site to the OEM or equipment dealer's service department – and vice versa – along with the projected time to travel to the destination. OEMs can save time by locating assets and their current condition quickly regardless of location in the field or sitting on a lot. Some technologies even enable users to define their own geofences so that alerts can be sent when the asset has been picked up from a customer site and successfully delivered to the service department for maintenance.
Real-time alert notifications can provide visibility into events and exceptions for each asset such as engine light on/off or upcoming maintenance, as mentioned above. They can be especially useful when assets enter or leave a work zone so that arrivals, departures, and unauthorized use can be monitored. With real-time asset location monitoring, reports enable transparency into locations visited and visual illustrations on the map where a vehicle has been. With this insight, actual jobsite performance can be reviewed and informed decisions can be made using Association of Equipment Management Professionals (AEMP) approved OEM telematics data.
3. Asset Replacement Schedule
The decision to repair, rebuild or replace a piece of heavy equipment boils down to a consideration of equipment ownership and operating costs. This is where Heavy Equipment Lifecycle Cost Analysis (LCCA) comes into the picture, factoring together things like hours-of-use, fuel usage, maintenance and other metrics. Heavy Equipment LCCA can help to plan when assets should be replaced to maximize the initial investment, optimize the resale value and leverage new capabilities available on newer models.
By automating this process, OEMs avoid running into major issues while aging assets are in the field or losing revenue by electing to retire an asset too early in its lifecycle. In addition to monitoring usage data for asset replacement purposes, OEMs can also factor in historical maintenance and service data to apprise customers of the optimal time to replace their equipment before it becomes a diminishing asset.
4. Asset Utilization
Another value-added capability of telematics and asset management software for the OEM is the ability to monitor asset utilization. Assets that are heavily utilized may indicate a need to add an additional resource to minimize delays due to unavailability. Underutilized assets may indicate a change in the OEM customer's business model and the need to offer more assets that align more with their customers' needs, generating more revenue for the OEM.
Managing the lifecycle of heavy equipment is the optimum way to get the best economic life out of an asset. By using telematics and asset management software, industrial OEMs can provide asset lifecycle management as a valuable service to customers – maximizing uptime, reducing opportunities costs, optimizing asset allocation and replacement and ultimately driving commercial success for customers. The services described above foster improved customer interactions and relationships, where the OEM is viewed as a trusted long-term advisor and the logical partner for ongoing business.
This article was written and contributed by Bill Westerman, Vice President of Product Management, CalAmp.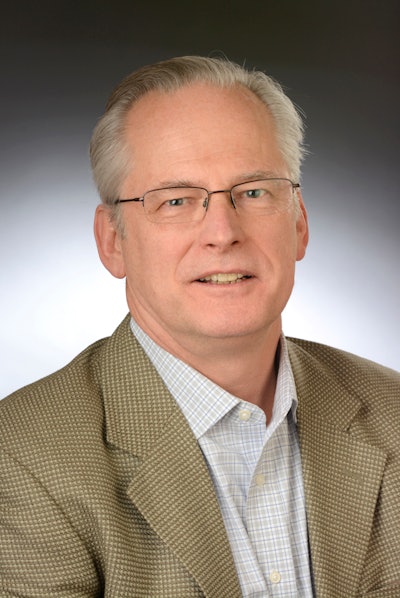 About the Author
Bill Westerman is Vice President of Product Management at CalAmp, where he is responsible for leading and executing the strategic direction of CalAmp's portfolio of telematics and emerging Software-as-a-Service (SaaS) solutions. Westerman joined CalAmp in April 2019 and brings over 25 years of experience in product management, sales and marketing.
Companies in this article