Volvo Trucks North America
CiDRA Concrete Systems has developed the SMARThatch™ System featuring AIRtrac technology for real-time information from batch plant to job site. CiDRA partnered with both HED and Exosite to develop a connected solution that helps their customers leverage real-time data to enhance concrete quality, optimize processes, and reduce costs.
CiDRA partnered with HED and Exosite to develop their SMARThatch monitoring system, which is installed on the mixing drum of concrete trucks. As the drum rotates to agitate the concrete, the sensor unit collects data on air content, temperature, drum rotation speed, and volume.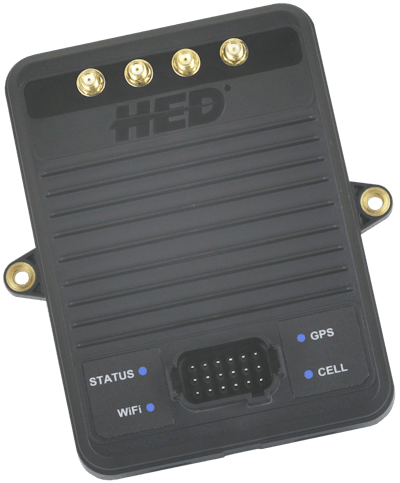 Sensor data is sent to the HED CANect® Telematics unit, along with an in-cab display for truck operators that provides real-time air content and temperature data that they can access during transit from the batch plant to the job site. The Telematics unit then transmits the sensor data, along with GPS and other key metrics, over the 4G LTE cellular interface to the back office for visualization by remote users. In addition to the collection/transmission functionality, over-the-air reprogramming enables field-based software updates into the future.