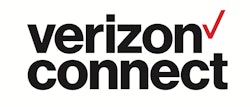 Telogis, Inc., the platform for location intelligence, will host Telogis Latitude, a forum of leading companies that have transformed their business and mission critical operations through the power of location intelligence. The conference, to be held May 21 to 24 at the St. Regis Monarch Beach Resort in Dana Point, CA, will give attendees the opportunity to network with their peers, share best practices with global enterprises and take part in interactive demonstrations of the Telogis Platform of Software-as-a-Service (SaaS) solutions. Telogis Latitude sponsors include industry leaders, such as Ford Motor Company, AT&T, Volvo Americas, Nokia, Travelers Insurance, Freightliner, ARI, Motorola, and Schrader International, that are all leveraging location intelligence to transform their customers' operations.
"At Telogis, we strive every day to transform the way businesses use actionable data to streamline their mobile operations through our enterprise platform offering," says Susan Heystee, executive vice president of sales, Telogis. "Our customers choose Telogis because of our premium technology and consistent delivery of measurable results — and we invite attendees to join us at Telogis Latitude to interact with our customers and learn how they've implemented Telogis solutions to enhance the productivity, safety, performance and efficiency of their mobile assets."
Keynote presenters include:
Billy Beane, the Oakland A's general manager and subject of the Academy Award Best Picture-nominee Moneyball, threw decades of conventional wisdom out the window and turned his small market team into major league contenders. Using advanced statistical analysis frowned on by scouts at the time, Beane signed players who were undervalued by the market but had a proven ability to get on base and score runs. The results are a benchmark in statistical analysis celebrated in sports and business alike. Hear Beane speak on these topics and relate how you can translate these successes to your business.
Scott Asplundh, CEO, Asplundh Tree Expert Co., will discuss how his company has leveraged the Telogis Platform to monitor, plan and adjust the usage of mobile resources and transform the way Asplundh does business.
Dave Cozzens, CEO, Telogis, will discuss the current state of the location-based services industry and how technology and application development are transforming industries and ushering in a new era of location intelligence.
Heystee will also moderate a discussion with industry luminaries such as Ford, Volvo, Nokia, Travelers Insurance, Motorola and AT&T on meeting the challenge of integrating real-time location-based intelligence into global go-to-market strategies. The panel, titled "Meeting Customer Demands for Location Intelligence in the Enterprise & Beyond," will kick off the sessions on Tuesday, May 22.
Customer-led breakout sessions feature three business tracks — Operational Excellence, Executive & Best Practices, and Technical Platform — covering 18 educational topics. Topics include driving ROI, achieving operational excellence, vehicle telematics, route optimization and work management, fuel management, driver safety and insurance telematics. These breakout sessions will feature panels of Telogis customers and will address the most pressing needs of the audience. The sessions focus on industry best practices and how these leading customers are leveraging the Telogis Platform to achieve a more efficient and productive mobile workforce.
Following the Latitude event, training sessions will be offered to take a deeper look at the platform of Telogis offerings, including Telogis Fleet, Telogis Mobile, Telogis Progression, Telogis Route and Telogis GeoBase. These sessions include live demonstrations and real-world examples of optimizing fleets on the road, tracking their status against the plan, making real-time changes and customer notifications based on dynamic events, and the planning and work order optimization functions of the Telogis Platform.