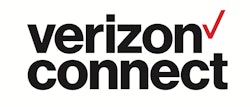 Telogis can now help mobile enterprises better manage their risk related to mobile device usage while driving. The solution helps drivers resist the temptation to use mobile phones, laptops or tablets while their vehicles are in-motion by blocking access to apps and text messaging. The solution is an extension of Telogis' comprehensive cloud-based location intelligence software platform that provides dynamic routing, real-time work order management, commercial navigation, telematics and mobile integration services for companies with mobile workforces.
Telogis partnered with Cellcontrol to address the growing safety challenges mobile operations managers face and the dangers associated with distracted driving. The U.S. Department of Transportation (USDOT) recently issued strict guidelines regarding the usage of mobile devices by commercial vehicle drivers, which has pushed distracted driving to the top of the list of concerns for any company with a mobile workforce.
"Helping our enterprise customers keep their drivers safe has always been a critical piece of the world-class solutions the Telogis platform provides," says Mark Wallin, Vice President of Product Management for Telogis. "With the addition of Telogis distracted driving solutions in partnership with Cellcontrol, Telogis now has a simple, cost-effective way to add another level of safety."
"Twenty-five percent of accidents are caused by using mobile phones while driving, which is why Telogis' customers will notice near-immediate ROI in the reduction of accidents," says Kevin Coppolino, Vice President of Corporate Development at Cellcontrol. "Telogis customers can now receive accurate and reliable enforcement of their safe driving policies and keep themselves in compliance with the new guidelines."
This solution gives customers the ability to effectively keep drivers from using their mobile phones to call, email, text or surf the Internet while the vehicle is in motion through a unique Bluetooth Trigger Unit coupled with a mobile application. The Telogis distracted driving solution blocks unauthorized usage of company-issued or personal mobile devices including smartphones running on Android, iOS or Blackberry operating systems as well as feature phones, tablets and laptops. It is the only solution that blocks access to multiple mobile devices at once.