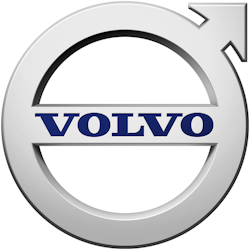 Volvo Trucks' Remote Diagnostics connected vehicle platform is now providing proactive diagnostic and repair planning assistance to 25,000 trucks throughout the U.S. and Canada. Averitt Express of Cookesville, Tenn. recently took delivery of and put into service the 25,000th truck, a Volvo VNL 670. The Cookeville, TN-based transportation and supply chain management provider now operates 700 Volvo trucks equipped with the system of vehicle management tools.
"The Remote Diagnostics feature allows our corporate maintenance team to work with our drivers and in-house shops, to proactively assess and address issues," says Steve Maxson, Vice President of Equipment for Averitt Express. "This dramatically reduces downtime, which keeps our equipment on the road delivering the freight on time. This contributes to driver and customer satisfaction; as well as reducing costs associated with road breakdowns and towing."  
Standard on all new Volvo-powered vehicles, Remote Diagnostics has demonstrated a marked improvement in repair accuracy and efficiency, reducing the average diagnostic time at a service location by up to 70% and lowering the average time of repair by more than 20%. In addition to providing proactive diagnostic and repair planning assistance, Remote Diagnostics helps improve parts availability and provides technicians at the repairing dealer with easy-to-read repair instructions before the truck arrives for service. Remote Diagnostics also provides service case communication and documentation among Volvo Action Service, dealers and customers through ASIST, Volvo's web-based service management tool.
"Fuel efficiency and vehicle uptime remain two of our greatest focal points as we continually work to increase the value of ownership for Volvo customers," says Göran Nyberg, Pesident, Volvo Trucks North American Sales & Marketing. "A single day of additional uptime delivers about the same cost savings as a 2% fuel efficiency improvement yields during the course of a year. Knowing the tremendous value of uptime, we continue to invest heavily throughout our organization to help keep our customers on the road and making money."
Uptime Center
Volvo will open a new building in the fall at its Greensboro, NC, headquarters to accommodate expanding aftermarket and support capabilities. Roughly one-third of the 123,000-square-foot facility will serve as a dedicated Uptime Center housing Volvo Action Service (VAS), Volvo's 24/7 support team. VAS agents receive alerts via Remote Diagnostics when monitored fault codes appear. They then work with the customer's defined decision maker to establish a course of action. VAS also works with the designated repair facility to ensure parts are on-hand before a truck arrives at a service location, helping maximize vehicle uptime. 
Dealer Investments
Coupled with the efficiency gains achieved through Remote Diagnostics, ongoing Volvo dealer investments continue to improve the efficiency of Volvo's dealer network and its ability to support customers. Volvo Trucks dealers across North America have invested more than $350 million since 2010, including more than 50 new facilities or significant renovations and more than 20 planned or underway. The investments have resulted in a 54 percent increase in technicians, including more than a 150% increase in Volvo master technicians. Now, more than 25% of Volvo technicians are certified master technicians. Service bay capacity has increased 31%, while parts inventory has increased 37% and the number of parts department employees has increased 68%.