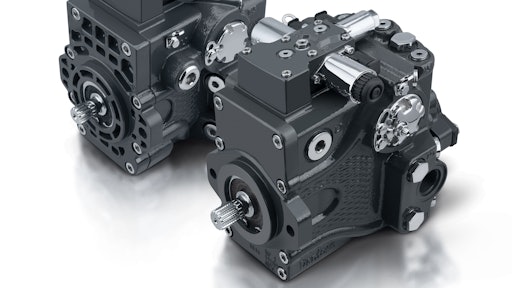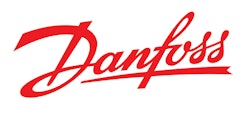 OEM customers and distributors can see a range of innovative, reliable and quality solutions for machine design at bauma 2016. Danfoss Power Solutions will offer a live demonstration of its latest telematics offerings from the European Application Development Center (ADC) in Nordborg, Denmark. The demonstration will highlight how products work together to achieve optimized productivity and efficiency so OEMs can learn firsthand how Danfoss solutions can be integrated into applications to improve a variety of mobile, off-highway equipment design and performance.
In addition, Danfoss Industrial Automation and Danfoss Drives will be exhibiting in the booth, showcasing a wide variety of solutions that make Danfoss your strongest partner. Through investments in our ADCs and developing innovative solutions, Danfoss ensures that the highest quality systems and latest technologies are available to customers.
Danfoss Industrial Automation will present a wide range of pressure and temperature sensors – integrated solutions for mobile hydraulic equipment – that offer tangible benefits in terms of improved efficiency, reduced fuel consumption and safe operation.
Danfoss Drives will showcase solutions that are ideal for open and closed loop speed and torque control applications for all of induction and permanent magnet motors where space is at a premium or air cooling is difficult in heavy industries with harsh operating conditions.
Application Development Centers (ADCs)
Danfoss Power Solutions has invested in and developed three ADCs to strengthen the company's focus on developing systems and solutions for customer applications.
"Developing systems-level solutions to meet a wide variety of applications needs and finding solutions that help our customers enhance the performance of their machines is our primary focus," says Marc Weston, Senior Vice President and Chief Marketing Officer at Danfoss Power Solutions. "Our ADCs in Europe, in the USA, and in China, were designed to save customers valuable engineering resources, shorten development times and generate better total machine design solutions."
In addition, the ADCs allow Danfoss to provide local and global OEMs with regional access to the company's application engineering expertise, and hence stay more connected with customers and the latest technological advancements.
Visitors to the Danfoss booth will be able to engage in a virtual ADC experience that demonstrates application engineering insights customers gain by visiting one of the three ADCs.
New solutions on display
From its extensive portfolio of solutions, Danfoss will focus on recent innovations in both system solutions and components. These include demonstrations of the new MP1 closed circuit axial piston pump, the recently expanded line of telematics solutions, the new JS1 joystick platform and expanded lineup of mobile machine displays, world-leading steering innovations, and new valve solutions. Danfoss Parts and Service will also demonstrate the quality and value of genuine Danfoss products and components compared to inferior-quality parts, and how choosing genuine parts can pay off over the lifetime of the system.
MP1 closed circuit axial piston pump
Manufacturers get reliability and flexibility with best-in-class modular configuration, capabilities for connectivity and data capture through telematics, and industry-leading customer support.
OEMS can speed up the design process, improve time to market and get proven, precision machine control for customers.
Manufacturers can handle necessary variation from product line to product line while meeting compliance standards.
Telematics
Available for new machines and existing fleet retrofits, the expanded Danfoss telematics solutions line is a robust "plug-and-perform" telematics platform for mobile off-highway equipment that uses data to provide visibility into how, when and where equipment is used.
Fleet owners can use the system to drive efficiency and profit, gaining access to data analysis, remote diagnostics, remote change of system parameters and software updates, automated report generation and other important functions.
Users also gain efficiency and flexibility with the system, which offers easy integration and comprehensive capabilities.
JS1 joysticks
The new JS1 joystick platform was recently introduced with the initial release of the heavy-duty JS1-H family of joysticks, which offers a versatile solution for use in heavy-duty mobile machinery.
Users can customize these intelligent mobile control solutions with button and switch placement and different bases and grip types — to best meet application needs and ensure smooth and comfortable operation.
OEMs can easily integrate this state-of-the-art design into existing development projects, saving time and money in machine design work.
Mobile machine displays
The newly introduced PLUS+1 mobile machine displays are optimized to excel in the most extreme mobile machine environments, including the new DP730 featuring a larger-size panel and the existing DP570 for smaller-scale needs. PLUS+1 software is also integrated with other hardware, an example of solutions-focused innovation.
Users get different display options and easy-to-read screens that help improve efficiency and ease of use.
Customers can develop their own software and layout with the PLUS+1 GUIDE (Graphical User Integrated Development Environment), to get easy drag-and-drop editing capabilities. 
VACON NXP liquid cooled drives
Very high power density due to liquid cooling – less space needed compared to air cooled drives.
Silent operation and reduced equipment investment, as no large air-conditioning systems in control rooms are needed due to minimal dissipation of heat losses to air.
Available as 6- or 12-pulse frequency converters.
Modules to build up system drives are available as active front-end, motor drive inverter, brake chopper unit, DC/DC-converter or grid converter up to 5MW (at 400-690V).
Integrated pressure and temperature sensors
Maximize performance, improve efficiency and reduces fuel consumption.
Ensure safe operation with the ability to enable surveillance and control of all vital processes, thus limiting downtime and wear on the system.
The bauma trade fair presents a great opportunity to take a closer look at Danfoss solutions and have a conversation about how to increase productivity, shorten development times and generate better total machine design solutions.