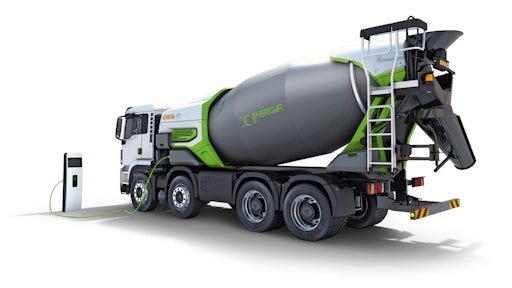 Truck Mixer
Energya E9 is an innovative hybrid truck mixer for concrete, whereby fuel consumption, exhaust emission and noise pollution are considerably reduced. In lieu of a hydraulic system, the drum movement is actuated via a quiet electromotor driven by a batch of lithium-ion batteries. These can be charged not only when idle but also via the vehicle's diesel engine during transport.
Statement by the jury
"Thanks to its dynamic design, this truck mixer indicates strength, efficiency and technical maturity and appeals due to its ecological compatibility."
In-house design
CIFA S.p.A., Italy