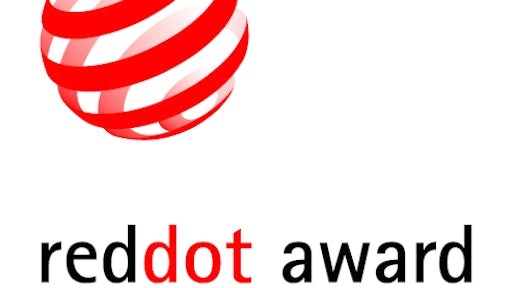 The Red Dot Design Award received more than 16,500 entries from over 70 countries in 2014 alone.
::See the list of winners below::
Its distinction, the "Red Dot," is established internationally as one of the most sought-after quality marks for excellent design. In order to assess the diversity in the field of design in a thorough and professional manner, the Red Dot Design Award breaks down into different disciplines: Product Design, Communication Design and Design Concept.
The Product Design competition has existed since 1954. Manufacturers and designers of all kinds of products can enter the competition in 31 categories. In 2014, a total of 4,815 products from 53 countries were handed in to the Product Design competition.
In 2005, the award recognized the need to identify and celebrate new design concept and innovation, the precursor of tomorrow's great product. Believing a design concept must be evaluated based on its design merit without prejudice, the award created a unprecedented platform that accept entries from companies to design students.
The Red Dot Award: Design Concept has been organized in Singapore every year since 2005. Up-and-coming talents, designers, design companies and universities from all over the world have the opportunity to enter their design visions in the competition. An experienced jury of international experts (international designers, professors and specialized journalists) assesses the new ideas and products based on concepts or prototypes within the framework of the design's cultural characteristics. One distinctive aspect of the Red Dot Design Award is that, to avoid conflicts of interest, no jury member is allowed to be employed at an industrial firm.
In 2014, the Red Dot Award: Design Concept, with its 29 different categories, registered a total of 4,791 entries from 63 nations. These entries are submitted by 130 design institutions, 300 companies and design studios, 883 designers and 1,071 teams of designers.
In addition to the sheer number of participation and the illustrious list of winners, the award's prestige is also built upon the special privilege bestowed upon winners. Today, Red Dot Design Award is the only international design award that has three large world class design museums to celebrate and showcase its winners. Every year, the winning concepts of the Red Dot Award for design concepts is exhibited at the red dot design museum in Singapore.
Product Design Award Winners
Lamborghini Nitro 130 VRT by Same Deutz-Fahr
Design Concept Award Winners
Gerridae - Ground Sensitive Harvester