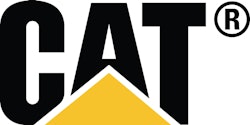 In the wake of the Ebola crisis, the
Caterpillar
Foundation announces that it will provide an additional
$1 million
to the
$7.5 million
investment made to The ONE Campaign for its advocacy work in the fight against extreme poverty and preventable disease in
Africa
, particularly to boost the organization's response to the Ebola outbreak in
West Africa
.
"Our work to address extreme poverty and its symptomatic ills will be deeply affected if Ebola is not stopped," says
Caterpillar
Foundation President
Michele Sullivan
. "As a foundation, we feel there is a human and economic imperative to help ensure that health systems in
Africa
are strong and resilient. ONE is one of the best organizations advocating on global health issues and has recently been at the forefront of Ebola policy and advocacy efforts. This investment will leverage those skills to ensure the urgency of the Ebola crisis and its damaging effects on global health systems remains a top priority for political leadership and the public. The outcomes will help government officials put healthcare policies and measures into place aimed at protecting the citizens and stopping the spread of Ebola."ONE has responded vigorously to the Ebola crisis, with a particular focus on: resource mobilization and donor accountability; communications and advocacy messaging and social mobilization among its two million African members. (RED), a division of ONE, helps to amplify this work through creative and innovative storytelling platforms."As this crisis unfolds, this partnership will allow ONE to continue to advocate for short- and long-term responses to Ebola, acknowledging the effects the disease is having on every sector of society," says
Michael Elliott
, ONE president and CEO. "Ebola has not only taken more than 4,000 lives—it has also broken down health systems, closed schools, shut down agricultural markets and hampered economic growth. There's much to be done to support the countries affected in the short term and then helping them rebuild stronger than before."The
Caterpillar
Foundation has invested
$30 million
in
Africa
since 2010.