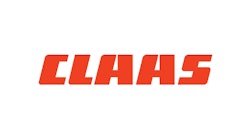 To support the next chapter of worldwide company growth, CLAAS has restructured its Business Unit Sales and Service into six global regions. As a result, Leif Magnusson has taken on the role of President CLAAS Global Sales - Americas. In this role, Magnusson will oversee three sales regions made up of CLAAS of America, CLAAS Argentina and CLAAS America Latina.
"In the last five years, CLAAS has seen dramatic growth around the world," Magnusson says. "From new acquisitions in Asia and expanding new markets in India and Eastern Europe to unprecedented growth right here in the breadbasket of the world, the largest family-owned agricultural equipment company on the planet has plenty to cheer about."
In support of Magnusson's expanded responsibilities, Eric Raby has joined CLAAS of America as the new President and General Manager - Sales. He comes to CLAAS with extensive experience in the agricultural equipment industry. In his prior post with a major manufacturer, Raby served 24 years in various leadership roles.
In addition, Tim Conrad has been promoted to President and General Manager - Finance and is now responsible for the financial management of both CLAAS of America and its retail operations. Conrad is also responsible for the CoA sales logistics operations. John Buse has also been promoted to Executive Vice President - Retail and is responsible for all retail operations in North America.
Finally, after four years in Omaha, Executive Vice President - Finance & CFO Holger Krumel will assume the role of Executive VP Finance and Administration for CLAAS Tractor Division in Velizy, France. His tenure with the North American Leadership Team will officially end on August 1, 2015.
"The legacy Holger leaves behind is significant," Magnusson continues. "He played a big role in the development, growth and profitability of our business through his leadership on the North American management team. We wish Holger all the best and success at CLAAS Tractor and we welcome Eric to our Omaha family. We also congratulate Tim and John on their promotions. I am grateful for the support seen from our employees and dealers as we continue our successful journey to grow the North American business."