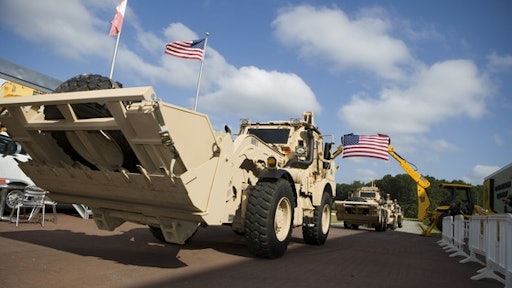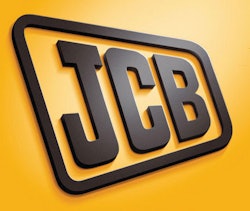 JCB recently relocated its Global Government and Defense Division from its worldwide headquarters in the United Kingdom to its North American headquarters in Savannah. This strategic move comes on the heels of JCB's success manufacturing the High Mobility Engineer Excavator (HMEE) for the U.S. Army.
In 2000, the U.S. Army released specifications for an extremely durable backhoe loader that could travel at convoy speeds while protecting military personnel. JCB — the leading manufacturer of backhoes in the world —was able to use existing technology from its backhoe loader and high-speed agricultural tractor to closely match the Army's specifications. Following five years of design, engineering and testing, JCB won the contract and began building the HMEE. Last year, the U.S. Army extended the contract until 2018.
"We are extremely proud and honored to build equipment that protects those who serve our country," said Arjun Mirdha, CEO of JCB North America. "Centralizing our military expertise in Savannah will allow us to evolve our HMEE technology while engineering innovative products for future use within the military sector."
The government and defense team will work to secure new military and government contracts, as well as to create new equipment solutions to meet the changing needs of the U.S. armed forces and allied nations. JCB's North American headquarters is ideally located near Fort Stewart and Hunter Army Airfield. Proximity to these two bases provides a unique opportunity to work with local military personnel on product development and testing.
Heading the new division is Chris Giorgianni, Vice President of Product Support and Government & Defense. A graduate of the U.S. Air Force Academy and decorated Air Force veteran himself, Chris will utilize his extensive military knowledge and unique perspective to guide this growing team. "Leading the Global Government and Defense Division is such an honor and privilege," said Giorgianni. "Combining our depth of experience with JCB's engineering team and production facility in Savannah will allow us to engineer, build and adapt equipment for our government and defense customers."
In addition to Savannah offering a strategic advantage for the testing of products, it serves as an ideal area from which to staff the new division due to the area's high population of retired military personnel.
"Bringing our Government and Defense Division to North America where the greatest number of military investments are made, along with the location near military bases and access to an experienced workforce, will allow us to obtain future contracts and drive success within the military sector, much as we have with our HMEE product," closes Giorgianni.