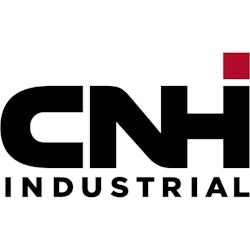 CNH Industrial N.V. announces completion of the first unit on a new production line at its Burlington, IA plant. The CASE 750M dozer was the first unit to roll off the line following the company's recent investment in expanding the production capability in Burlington.
The plant already manufactures tractor loaders, backhoes and rough-terrain forklifts for the Case Construction Equipment brand, as well as headers for the Case IH and New Holland Agriculture brands. To facilitate production of the new dozer line, the facilities have expanded to include a new dedicated paint line, welding and computer numerical control (CNC) machining equipment, and a dedicated assembly line.
"With the expansion at the Burlington, IA plant, CNH Industrial is well-positioned to meet demand within the construction equipment market," says Bill Baasch, Vice President of Manufacturing Operations, North America. "We are enthusiastic about our new production capabilities on this line, which allow us to continue to offer superior equipment to the construction industry."
Production of the dozers previously occurred at the company's Calhoun, GA, plant and ended at that location on August 31. The production line's move aligns with CNH Industrial's long-term objective of an optimized manufacturing footprint and a lean, flexible industrial operation that delivers best-in-class response to its customers.
The Burlington plant currently employs over 600 employees, and has been producing equipment for CNH Industrial brands since 1937.
CNH Industrial has 11 manufacturing plants, 13 research and development centers, and a workforce of 11,000 people in North America.